Herman Schweizer
The Forgotten Olla and the Man Who Stopped the Trains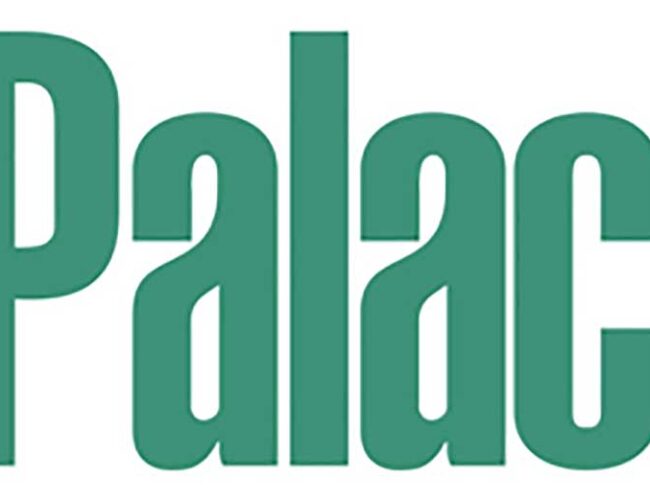 BY KATHLEEN L. HOWARD
On display in the newly expanded Fred Harvey exhibit in the New Mexico History Museum sits a battered black Santa Clara olla. Crowned with a piecrust rim and graced with an indented base that once sat on top of a Tewa-speaking maiden's head, the pot has numerous dings and dents from years of use and abuse.
Despite its flaws, this olla's classic form remains. The importance of its history is not apparent to the casual viewer, but if this pot could speak, it would relate a fascinating story of its past: tales of where it has been and those who have loved, appreciated, and fought over it.In 1930 the olla resided at Fred Harvey's Albuquerque Indian Store Room and perhaps was on display in the Indian Building, adjacent to the Alvarado Hotel and Santa Fe Railway depot. The Harvey family had provided the funding and direction to the Indian Department, initially aiming to "furnish an attraction" for passengers on Santa Fe trains. Beginning in 1902, the Harvey Company's chief buyer, Herman Schweizer, amassed an immense collection of the best Native American arts and crafts objects that came Fred Harvey's way.
Schweizer was an intelligent, dedicated, hardworking, savvy businessman. He knew how to get the best-quality goods from his suppliers, like trader J. L. Hubbell. He was a one-man quality-control operation, always assuring that the Harvey Company sold only the highest-grade pottery, jewelry, and textiles. The reputation of the company rested on him. He was a long-time colleague of and collaborator with Fred Harvey architect, Mary Jane Colter. Wealthy and powerful collectors such as William Randolph Hearst frequently stopped by Albuquerque in hopes of purchasing Schweizer's rare and wonderful objects for their personal collections. Luminaries such as Miss Amelia White and the writer Mary Austin often sought his opinion.
By 1931 the Fred Harvey Company was weathering the Great Depression. Discretionary income of buyers of Native American art was limited. The company's principals were aging, and times were changing. As leaders of any company in such straits would do, they sought to reduce inventory and cut expenses. A new museum, the William Rockwell Nelson Gallery of Art, was planned for Kansas City, and its directors wanted a large display of prime examples of Native American art. As a major Kansas City presence, the Harvey Company had compelling reasons for providing collections to the museum, including an opportunity to reduce inventory. J. F. Huckel, head of the Harvey Indian Department (Schweizer's company superior); and his wife, Minnie Harvey Huckel, Fred Harvey's daughter, were prominent Kansas City residents. The museum directors asked J. F. Huckel to select the best objects, at least thirty years old, for the exhibit. Huckel decided to proceed and notified Schweizer of objects he wanted removed from the Albuquerque collections and sent to Kansas City.
Huckel was the boss, but for many decades Herman Schweizer had free rein to purchase the finest items for the Indian Department collections, and the objects he collected and reserved in the back room had become his family. Now Schweizer was being asked to cherry-pick prime objects from the Albuquerque collections, parting with them forever. He objected to sending his treasures away, and letters between Huckel and Schweizer became heated.
When Huckel ordered Schweizer to begin dismantling the collections he had spent a lifetime building, Schweizer resisted, arguing his case well. The discussion of this issue over a two-year correspondence is preserved in the Fred Harvey papers at the Heard Museum in Phoenix—a series of "I didn't sleep a wink last night" letters from Schweizer, with insistent replies from Huckel. Though at times Schweizer's words border on the insubordinate, the two men mostly sparred in a gentlemanly but firm way.
By 1933 the terse conversations between Schweizer and Huckel ended. As the head of the Indian Department and the Harvey family member in authority, Huckel prevailed, and objects from the Albuquerque Indian Department storeroom and vault, including the black, tattered olla, were shipped to Kansas City. Marked with Fred Harvey's distinctive white label banded in red, stating, "#31 Old Santa Clara Olla HSXS," it also bears the Nelson Gallery accession number, 33-1145. In the Bonhams & Butterfields catalog, Native American and Pre-Columbian Art: Monday June 9, 2008, San Francisco, Item 6119, the Santa Clara olla, along with two other Harvey pottery pieces, were offered for sale by order of the Trustees of the William Rockwell Nelson Trust. No one knew the story behind the olla; it did not sell at auction. It was then acquired by an Indian art dealer and later came to the attention of scholars.
Now the pot, which once graced Santa Clara Pueblo, the Indian Storeroom in Albuquerque, then the exhibit hall at the Nelson Gallery (now the Nelson-Atkins Museum of Art) in Kansas City, finally returns to New Mexico, where it is at home in this exhibit with other Harvey Company–related objects.
Herman Schweizer continued to manage the Harvey Indian Department until his death in 1943, always passionate about his work and his many friends in Albuquerque and Santa Fe. Today, few survive who can share first-person memories of him and his brilliance. One is Betty-Mae Hartman of Albuquerque. Hartman's parents were Schweizer's bridge partners and close friends. When she married her husband at the Alvarado Hotel on August 13, 1942, Schweizer ordered all approaching Santa Fe trains stopped—an unheard-of event—so that no roaring train noise or whistles would mar the service. He was as determined to protect his friends as he was his collections.
Schweizer is recognized for his contribution to the knowledge and appreciation of Native American art and as the man who built the magnificent Fred Harvey collection of Native American art. The "forgotten" olla is now remembered, and to Betty-Mae Hartman, Herman Schweizer will always be "the man who stopped the trains."
Kathleen L. Howard earned a PhD in history from Arizona State University. She is research associate at the Heard Museum in Phoenix and coauthor (with Diana Pardue) of Inventing the Southwest: The Fred Harvey Company and Native American Art.