1911
New Mexico on the Eve of Statehood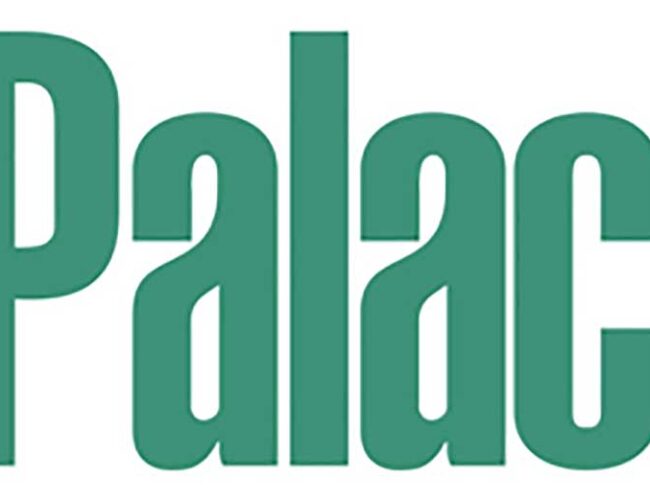 BY RICK HENDRICKS
Numerous lectures, symposia, chautauquas, articles, books, and blogs about the long road to New Mexico statehood will inform you that it took four constitutions and four referenda, some fifteen congressional proposals, two enabling acts, six delegations to Washington, and sixty-two years for New Mexico Territory to become the State of New Mexico. You will learn that the eastern press, represented by The New York Times and Harper's Weekly, among many others, condemned New Mexico as unsuitable to join the Union by appealing to anti-Catholic, anti-Hispanic (often specifically anti-Mexican), and anti-Indian sentiments. This was bigotry, plain and simple, but it had an underlying political calculus: no place as different as New Mexico would be allowed to have as many United States senators as New York and Pennsylvania (or any other state) and as many representatives as Delaware. Sadly, this view of New Mexico was commonly held in the United States for many, many years. I would like to explore just a few aspects of what New Mexico was really like in 1911.
William Joseph Mills, the last governor of the Territory of New Mexico, filed an annual report to the secretary of the interior, as previous New Mexico territorial governors had done since 1879. Mill's report was the last and covered conditions in the territory through June 30, 1911. Governor Mills noted numerous irrigation enterprises planned or under way near Deming, in the Estancia Valley, in Colfax County, near Las Vegas, and near Belen. Preliminary work on Elephant Butte Dam was almost completed, and construction of the dam proper was about to begin. The dam promised to be of the utmost importance to the territory. At the time it was the second largest hydrologic project of its kind in the world. The Elephant Butte Irrigation District currently services 90,640 acres. The proposed Turley Highline Canal in San Juan County, also one of the largest irrigation projects in the world, promised to irrigate 1,250,000 acres, but lack of funding and an adverse court decision doomed the plan. New Mexico was said to have 4,000,000 acres of irrigable land, and the settlement and development of that land would be one of the most important activities in the new state.
New Mexico was gaining renown as one of the great irrigated regions in the western United States. The combination of climate, soil, and water meant that New Mexico could not be surpassed in production or quality of fruit, grain, and forage crops. The 1900 fruit crop was valued at $200,000; the 1911 crop was estimated to be worth $1,500,000. New Mexico was exporting 5,000 railcars of alfalfa from a single district, and cantaloupes supplied eastern markets by the carload.
The 1910 census showed the population of the Territory of New Mexico to be 327,301, up from 195,310 in 1900. The estimated population at mid-year in 1911 was no fewer than 340,000. In the decade between the 1900 and 1910 censuses, the population increased by around 60 percent, with most of the immigration occurring from 1906 to 1910. The slowing of the pace was due primarily to the fact that it was no longer possible to step down from a train directly on a desirable quarter section of land. Still, land was available, and most newcomers were heading to irrigated districts. A very significant aspect of the population was that at some point in the first decade of the twentieth century, the Anglo population surpassed Hispanos as the majority. This situation prevailed until the results of the 2010 census reported that Hispanic numbers again surpassed those of non-Hispanic whites.
Impending statehood also meant a sharp uptick in correspondence with the Bureau of Immigration, a territorial office tasked with supplying information to prospective homesteaders and potential investors. The rate of inquiries doubled on news that statehood was coming to New Mexico and increased from month to month thereafter.
As of June 30, 1911, eighty-seven banks operated in New Mexico—forty-two national and forty-five territorial. There were 158 national and 25 foreign corporations doing business in the territory. The territorial government was also in sound financial shape.
The New Mexico Good Roads Commission kept road building going year round, maintaining four construction camps around the territory. Preference went to arteries that would promote commerce and industrial development. A network of roads was moving from the planning to construction phase. Albuquerque was almost linked by road to Raton. The road up La Bajada was drawing rave reviews. Many bridges were constructed as well.
There was notable progress in education. School terms were longer, and teachers' salaries were higher. School construction was ongoing in 1911; some 1,200 elementary and thirty high schools were staffed by 1,600 teachers. Of the 99,308 school-age residents of New Mexico, around 58,000 were enrolled.
In 1910–11 the University of New Mexico offered classes in colleges of arts and letters, science and engineering, education, and commerce to ninety-one students. The New Mexico College of Agriculture and Mechanic Arts provided classes in agriculture, engineering, household economics, commerce, and general science to 249 students. Among the instructors was former student Fabián García. Within a couple of years he would begin scientific breeding of chile and revolutionize New Mexico's iconic crop. The School of Mines in Socorro offered courses in mining and metallurgical, mechanical, and civil engineering. Higher education was also provided at the Normal School in Silver City, the Normal University in East Las Vegas, the Military Institute in Roswell, and the Spanish-American Normal School in El Rito. Other public institutions included what were referred to as an insane asylum, a reform school, an asylum for the deaf, an institute for the blind, and a miners' hospital.
On the eve of statehood, more irrigation projects were under way than at any time in New Mexico history. The population was growing steadily after a significant boom. New Mexico was open for business, and the prospects were good. More school-age children attended an increasing number of schools, and the institutions of higher learning were already turning out graduates who would make significant contributions to New Mexico for years to come. New Mexico was more than ready for its long-delayed statehood.
Rick Hendricks, Ph.D., is the New Mexico state historian.