Albert Fall
New Mexico's Dark Knight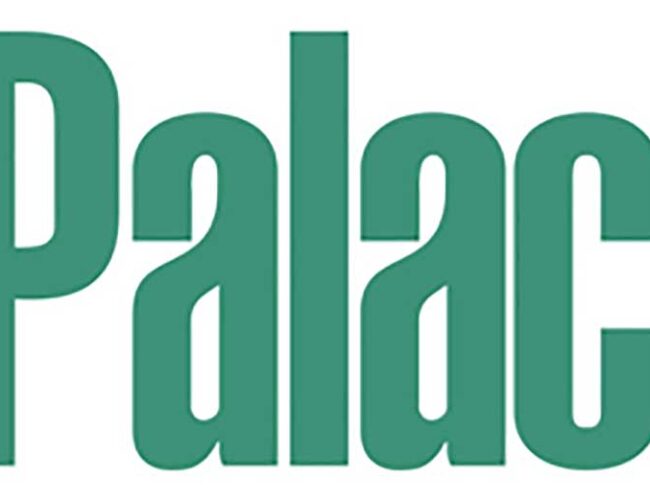 BY FRANK CLIFFORD
The oldman who emerged from the New Mexico State Penitentiary in 1932 was a ghostly remnant of the dashing figure who once reminded people of Buffalo Bill."Pugnaciously erect, with a mustache and goatee, gambler's bowtie, black broad brimmed Stetson hat . . . Albert Fall looked the incarnation of the West."1The trajectory of Fall's ascension, from cowhand and prospector to frontier lawyer, judge, territorial legislator, US senator, and secretary of interior, was matched only by the steepness of its decline from cabinet member to convict. He rose higher in national politics than any before him, and he was the first cabinet officer in US history to be sentenced to prison. He served nine months after being convicted in 1929 of taking a bribe from oil magnate Edward L. Doheny in return for granting Doheny a valuable government oil lease.
Albert Fall's rise to power paralleled New Mexico's evolution from an unruly territory to the nation's forty-seventh state. A chief architect of statehood, Fall helped write New Mexico's first constitution, which was adopted in 1911. He was elected to the Senate the following year and held his seat until 1921, when President Warren G. Harding appointed him secretary of the interior. Fall went to Washington as one of New Mexico's first two US senators, along with Thomas B. Catron, the dominant figure of the notorious Santa Fe Ring. The two were a formidable pair. Newspaper publisher and future senator Bronson Cutting described Catron as "the most unscrupulous man in the Southwest," and Fall as one of the region's "most dangerous" politicians. A confidante of Teddy Roosevelt despite differences over progressivism and conservation, Fall was a throwback to the "stand-pat" conservatism of the late nineteenth century. He was intolerant of government regulation and believed in unfettered corporate capitalism and the unrestricted exploitation of natural resources.
In most history texts, Fall is mentioned only as the villain of the Teapot Dome affair, the federal oil leasing scandal that has come to epitomize the corruption of the Harding administration.
But Fall was much more than that. Before Teapot Dome he was a towering figure in New Mexico whose temperament and politics, for better or worse, were emblematic of the American West, then and now.
From the Mines to the Territorial Legislature
Born in 1861, Fall was the embodiment of a region that had one foot in the frontier and the other in the Gilded Age. He disarmed bandits, thwarted a mountain lion attack with the butt of his rifle, and settled a feud with a Las Cruces deputy sheriff by shooting the man. He presided over a ranching empire of nearly one million acres. In his Prince Albert coat and cowboy hat, Fall could have played himself in a western epic chronicling the rise and fall of a larger-than-life character. Indeed, director Cecil B. DeMille briefly considered making a movie about him.
Like so many nineteenth-century émigrés to the Southwest, Fall, a native of Kentucky, was drawn to the region for health reasons. Troubled throughout his life by respiratory ailments, he moved first to Texas, where he worked as a cowhand and chuckwagon cook. He prospected for a time in Mexico, and in 1886, still hoping to strike it rich, moved to Kingston, New Mexico, where he worked in the silver mines. It was there he met Edward Doheny, himself a lowly miner who later figured so prominently in the scandal that ruined Fall.
Fall and his wife, Emma, eventually settled in Las Cruces, where he began practicing law, representing indigent Mexicans and small ranchers. He won his first legislative victory in 1892 after facing down a gang of armed men who sought to intimidate voters. Fall brought his combustible nature to Santa Fe, where he quickly gained a reputation as a commanding, sometimes menacing presence in the territorial legislature. He once crossed the floor of the House to slap the face of a political opponent. It was not the only time "he used the back of his hand, his notorious temper, or his cane on a rival and got away with it," wrote Fall's biographer, David H. Stratton.
But Fall knew how to channel his vitriol. In courtrooms and in the US Senate, he was known as a trenchant orator, "a master of sulfurous phrases." Often quoted is his ad hominem attack on territorial officials—read government bureaucrats—who dared to prosecute his friend, Texan Oliver Lee. On trial for murder, Lee was a suspected rustler and a charismatic combatant in the range wars of southern New Mexico's Tularosa Valley. Fall likened Lee's prosecutors, who included the famous lawman Pat Garrett, to "slimy filth . . . gathered together on the edges of a dead eddy, a lot of broken down old political hacks. . . . They never got an honest dollar."
In that trial summation, in which he successfully defended Lee, Fall was appealing to the bias of a yeoman jury, to the rural western resentment of federal busybodies. In later years, Fall would use the same populist rhetoric on behalf of corporate interests that were, as now, often the biggest winners when governmental authority is foiled or withdrawn.
Drafting the Constitution
The coming of the railroads changed New Mexico, modernizing its economy and its government, and it changed Fall. He saw the future of the territory tied to business opportunities that the railroads presented. By 1904 Fall was voting Republican. "To him it was not only inevitable but desirable that outside interests such as the Santa Fe and Southern Pacific railroads . . . should have a free hand in exploiting New Mexico's resources," wrote Stratton.
Fall's views were reflected in New Mexico's constitution, which he helped write. By far the most conservative constitution of any western state, it denied women the vote, excluded provisions for citizens' initiative and recall, and mandated that senators be chosen by the state legislature, not by popular election.
At Fall's behest the constitution ensured weak governmental oversight of railroads, utilities, and other businesses. But Fall also played a major role in drafting the one notably progressive provision—emphatic protection of the educational and voting rights of Hispanics. (It could be argued that the provision was nothing more than a bow to realpolitik. After all, Hispanics made up one-third of the delegates to the constitutional convention. Indeed, Fall once signed a political ad "Alberto B. Fall—Faithful friend of the Mexican race.") An early advocate of statehood, Fall understood that public education was a necessary precursor. He worked so determinedly to pass a law that would wrest control of the schools from the Catholic Church that one editor wrote, "His fight was so aggressive . . . it bordered on the impolitic, but . . . in the end hastened its becoming law." Ironically, perhaps, Fall converted to Catholicism toward the end of his life.
From the Ranch to Washington
Fall was most at home on his Three Rivers ranch, which he acquired in 1906. There, in the shadow of 12,000-foot Sierra Blanca, the highest peak in southern New Mexico, Fall preferred the company of other ranchers, men like Oliver Lee. Indeed, Lee may have been a role model for Fall, who had also come to New Mexico from Texas in 1886. "Fall confessed to Lee that his greatest ambition in life had been to be a crack shot with a gun."2
Fall did learn to use a gun, and whether wielding it, a cane, or his fists, he became a master of the political skirmish—or ambush, as Bronson Cutting saw it. Based on a private detective's conclusions, never proven, Cutting suspected that Fall and his supporters helped secure his election to the US Senate by jailing four hostile legislators on trumped-up charges on the day the legislature voted for New Mexico's first two senators.
Fall the politician had cut his teeth in Doña Ana County, a place notorious for partisan battles and rigged elections. As one local editor wrote, "The money spent for whiskey and votes by the politicians of Las Cruces would have built an adequate system of water works for the town, put the streets in decent condition and planted rows of trees along every important street." A quarter of a century later, when Fall became a cabinet officer in the Harding administration, "the distinctive brand of Doña Ana County partisan combat still marked his style," wrote Stratton.
Yet Fall's personal history defies easy stereotyping. When Henry O. Flipper, the first African- American graduate of West Point, was accused of conduct unbecoming an officer and court-martialed in a trial clouded by racial prejudice, Fall fought for his reinstatement in the army. That failing, he hired Flipper as his personal assistant at the Department of the Interior and referred to him "as one of the most brilliant men I have ever known . . . a great man. " (President Bill Clinton posthumously pardoned Flipper in 1999). Fall's empathy for the underdog did not extend to New Mexico's Native American population. As interior secretary, he banned traditional dancing and peyote smoking. He opened millions of acres of Navajo land near Farmington to oil and gas exploration and denied the Indians any royalties from producing wells. He also helped write the infamous Bursum Bill. Named after Senator Holm O. Bursum of Socorro, the bill was a ham-handed attempt to resolve some 3,000 Hispanic and Anglo homestead claims on Pueblo Indian land. If passed, it would have stripped the Pueblos of some of their most productive farmland and irrigation rights.
The Bursum Bill, which was eventually scuttled, was a public-relations catastrophe. It triggered a nationwide backlash skillfully orchestrated by artists, writers, and intellectuals led by Mabel Dodge Luhan of Taos and Indian-rights crusader John Collier. Fall, already a target of powerful conservationists, was now equally despised by human-rights advocates. Collier portrayed Fall as the "epitome of evil forces working against Indians." On the eve of the Teapot Dome investigations, wrote Stratton, "the public seemed willing to believe [Fall] was capable of any and all transgressions."
Fall was viewed quite differently by much of New Mexico's non-Indian population. He had gone to work in the mines of southwestern New Mexico when Apache raiders under Geronimo were still on the prowl. One of the first things he reported seeing upon arriving there was "an American holding in his hand the bleeding scalp of a woman who had been killed by an Apache."3 Many years later, Fall no doubt spoke for many residents when he objected to allowing followers of Geronimo to return from captivity to their native New Mexico, where, said Fall, "they . . . made the ground run red with the blood of Americans." (Ironically, one of Fall's character witnesses at his bribery trial was Robert Geronimo, son of the notorious war chief.)
From Washington to the State Penitentiary
Fall's career was destroyed by his awarding of government oil leases to two powerful friends, Edward L. Doheny and Harry F. Sinclair, who had helped him financially. He was convicted of taking a $100,000 bribe from Doheny in return for granting Doheny's company a lease to an oil field worth an estimated $100 million. To the end of his life, Fall insisted that the money he received from Doheny—delivered in cash in a satchel—was a loan and not a bribe. Doheny, one of the nation's wealthiest men, described the money he gave Fall as a mere "bagatelle."
Historians who support Fall's claim of innocence, his biographer among them, concede that he was guilty of poor judgment by accepting so much money—more than $400,000—from Doheny and Sinclair. It was Sinclair to whom Fall leased the Wyoming oil field known as Teapot Dome. But they support Fall's claim that the money from the two men had no bearing on his decision to grant the leases. Rather, they argue, the ill-timed financial assistance gave Fall's enemies, principally conservationists and human-rights activists, the ammunition they needed to go after him because they hated him and his policies.
Fall insisted that he did only one thing wrong. He lied to Congress when he denied receiving "one cent . . . on any account whatsoever" from Doheny and Sinclair. As lies go, it was a whopper. "No cabinet member," said Fall's former law partner, W. A. Hawkins, "could be exonerated for accepting so much money from someone, even a friend, seeking a government contract, especially if he had to lie to cover it up."
An Enduring Legacy
The matter of his guilt aside, the debate over Fall's role in Teapot Dome has overshadowed the enduring relevance of his politics. Fall was an early standard bearer for a strain of conservative populism that was revived by Ronald Reagan and is preached today by Tea Party stalwarts.
Fall came of age in the twilight glow of Manifest Destiny, an era of empire building and military swagger, when the army vanquished the last wild Indians, when the railroads opened the West to big business and opportunities for personal wealth seemed limitless. He believed that the progressivism of the early twentieth century would stall the engine of capitalism just as it worked up a full head of steam. He raged against labor organizers, human-rights advocates, and conservationists, though usually to no avail. "With his supreme self-confidence and no small measure of arrogance, Albert Fall tried to turn the clock back and failed," wrote Stratton. Only a handful of the roughly sixty measures he introduced during his nine-year senatorial career survived a floor vote. His name was not attached to a single major piece of legislation.
And yet today, as the voices of another political order inveigh against higher taxes, business regulations, organized labor, and environmentalism, there's an echo from the past. It is obvious that, for better or worse, Fall's philosophy of governing has survived along with the disdain for government he often displayed. "If he were alive today, he would be a darling of southwestern lumbermen, ranchers, and states righters who have organized populist movements," Gordon R. Owen, emeritus professor of communications at New Mexico State University, wrote in his book The Two Alberts.
Fall believed that corporate investment was good for everybody, especially in an economic backwater like New Mexico. He was convinced that government regulations, especially those protecting natural resources, punished the homesteader and the industrialist in equal measure while inhibiting the development of his adopted state: "The conservation of natural resources in New Mexico means a restriction upon the individual; means that he must not acquire a homestead in the most habitable part of the state; and means that upon such forest reserves and Indian reserves the gentle bear, the mountain lion and the timber wolf are conserved, so that they may attack the settler's herds. . . . That is conservation in New Mexico."
With Fall, it was style as much as substance that limited his influence. Compassionate and loyal to his friends, in his public life he too often played the arrogant bully. If a successful politician is one who keeps his friends close and his enemies closer, Fall was a failure. Even in his rare moments as a political peacemaker, wrote the Santa Fe New Mexican, Fall "usually harmonized with a sword, with a bludgeon rather than with soft words and caresses."
Yet, even in disgrace, Fall remained a hero to many people in New Mexico. To them, the old frontier barrister, who once boasted of defending 500 accused cattle rustlers without losing a case, was a kindred soul. He'd lived as they had, prospecting and punching cattle. As a lawyer, he'd defended the small rancher and the indigent farmer, often refusing to accept payment. He'd gone on to represent their interests and their values in Santa Fe and Washington.
"Many people said A. B. Fall was unscrupulous. Perhaps," said a neighbor of Fall, who is quoted by Owen. More important was that Fall "was a fighter and a handsome man. Very courageous."
Frank Clifford is a former staff writer and editor for the Los Angeles Times and the author of The Backbone of the World: A Portrait of the Vanishing West along the Continental Divide.
Notes
1. Gordon R. Owen, The Two Alberts: Fountain and Fall. Las Cruces: Yucca Tree Press, 1996, 498.
2. William A. Keleher, The Fabulous Frontier: Twelve New Mexico Items. Albuquerque: University of New Mexico Press, 1982, 214.
3. David H. Stratton, Tempest over Teapot Dome: The Story of Albert B. Fall. Norman: University of Oklahoma Press, 1998, 118.
Additional sources and further reading
Davis, Margaret Leslie. Dark Side of Fortune: Triumph and Scandal in the Life of Oil Tycoon Edward L. Doheny. Berkeley and Los Angeles: University of California Press, 2001.
Larson, Robert W. New Mexico's Quest for Statehood, 1846–1912. Albuquerque: University of New Mexico Press, 1968.
Noggle, Burl. Teapot Dome: Oil and Politics in the 1920's. New York: W. W. Norton, 1965.
Roberts, Calvin Alexander, and Susan A. Roberts. New Mexico. Albuquerque: University of New Mexico Press, 2006.
Simmons, Marc. New Mexico: An Interpretive History. Albuquerque: University of New Mexico Press, 1991.
Sonnichsen, C. L. Tularosa: Last of the Frontier West. Albuquerque: University of New Mexico Press, 1980.
Stratton, David H. Tempest over Teapot Dome: The Story of Albert B. Fall. Norman: University of Oklahoma Press, 1998.
Yergin, Daniel. The Prize: The Epic Quest for Oil, Money and Power. New York: Free Press/Simon & Schuster, 2008.