Learning New Mexico, Finding Home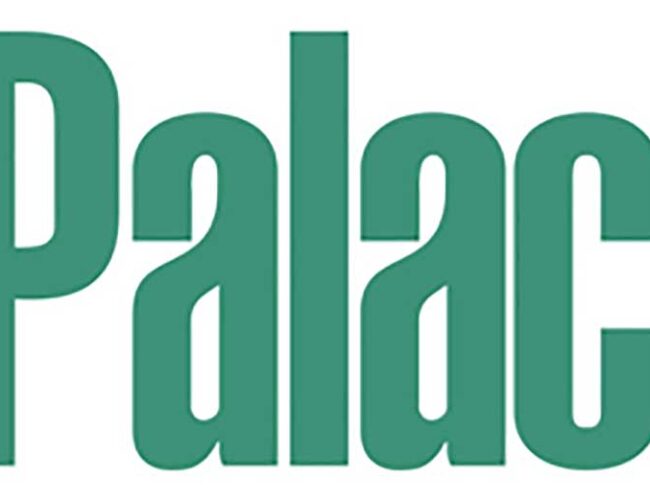 Jack Parsons with Carmella Padilla
Jack Parsons' latest book, Dark Beauty: Photographs of New Mexico, includes a photo of a dirt road that cuts a slender path toward a scarcely snow-capped Taos Mountain. Bordered on either side by a ragged row of fenceposts and a vacant stretch of Indian land, the road is one Parsons passed often in early 1971, when he and his family lived in the Arroyo Seco home of artist Helen Blumenschein. The image conveys an utterly silent scene with its brush stroked ceiling of clouds and blue sky and quiet scattering of houses. "It struck me as the quintessential New Mexico country road," says Parsons.
The photo captures the dynamic beauty and subtle contradictions of the landscape that caught hold of Parsons as he drove a VW convertible into Taos in the summer of 1969. Once the fabled town streamed through the curve of his windshield, all roads led to New Mexico. And there was no turning back.
Raised in New York, Parsons came west as a student at the University of Colorado at Boulder, where the writings of D. H. Lawrence piqued his curiosity about Taos. Decades earlier, his grandmother, noted cultural anthropologist and feminist Elsie Clews Parsons (1875–1941), had rejected East Coast society to study Pueblo Indian life and religion in New Mexico. Her cultural essays advocated such revolutionary concepts as trial marriage and feminist rights, raising the ire of friends and family in New York. Parsons hardly knew his grandmother, Learning New Mexico, Finding Home Jack Parsons with Carmella Padilla but her nonconformist nature and love of New Mexico subconsciously steered his own life's path.
More than forty years later, Parsons' passion for New Mexico's country roads, commanding views, and commingling cultures has taken him statewide as a photographer and filmmaker and has forged an image of New Mexico and the West in the national consciousness. From the best-selling book Santa Fe Style to the homegrown Low 'n Slow, whose proud portraits of the local Hispano lowrider community validated an oft-maligned cultural tradition, Parsons has explored the glamorous and the gritty, right down to the roots of the New Mexico chile pod. In addition to his sixteen books and numerous articles and documentary projects, Parsons' prolific early career as a documentary filmmaker, and partnership in Blue Sky Productions with filmmaker Michael Earney, resulted in eight classic films on New Mexico history and Hispano lifeways.
While many photographers stay removed from their subjects, Parsons has contributed time and photography to many cultural organizations in and around Santa Fe, where he and his wife Rebecca have lived since 1973. In 2006 he was honored with the New Mexico Governor's Award for Excellence in the Arts. Most recently, he designated the Palace of the Governors Photo Archives as the repository for his extraordinary visual narrative of New Mexico and the Southwest, including thousands of photographs and the Blue Sky film collection.
For nearly twenty years, as a frequent collaborator with Parsons, I have had the privilege of a front-seat view of the photographer at work. We've shared countless conversations on the road, in smalltown cafés, and in Parsons' Santa Fe studio. I recently sat down with him again, this time as an interviewer. For the first time, I began to understand his photographic journey as profoundly personal. For every long, rutted, isolated road he has traveled for a photograph, an inner geography has been traversed. His eyes and experience have yielded photographs that inspire us all to explore our relationship to New Mexico—and to discover the part of the story that is our own.
Padilla: What led you to donate your archives to the Palace?
Parsons: I asked myself, after all these years of photographing New Mexico, why was I doing this? I really wasn't doing it for the money. I was doing it out of genuine cultural interest. This was the way to make this place my home. By being out in the world of New Mexico, I was learning New Mexico.
Padilla: What elements of home emerged here?
Parsons: New Mexico is in many ways like New England. My whole family was from New England, New York, Maine, the Boston area of Newburyport. New Englanders and New Mexicans are frugal, down-to-earth people, and their sense of self is very realistic. Though the landscape is different, their honesty and understanding of the natural world is significant. I felt at home here almost automatically, although I personally feel New Mexico is more beautiful than New England.
I like living in places where there are different cultures at work. That was a real draw for me that was probably partially influenced because of my grandmother's work. Even though I ignored that for a long time, it resurfaced and became interesting.
Padilla: Did you know Elsie?
Parsons: I met Elsie, I think, once. But she was probably, intuitively, the most influential of my relatives.
Padilla: Did she influence your decision to come here?
Parsons: I'd done my master's thesis on D. H. Lawrence, and so he, at that point, was more of an influence than my grandmother because he loved New Mexico, and I read everything he did. Then I was going to film school in London, and a friend bought the rights to Frank Waters' The Man Who Killed the Deer, and he wanted me to work on a script. I came here thinking I'd be working for a few months. Then I got kind of marooned here. Becky moved over with [our son] Alex. The film didn't happen, but here we were, and we had to make a life.
Padilla: Had you tried your hand at photography?
Parsons: I had been photographing even when I was making movies, because you only shoot a movie for a small percentage of time. The stills were seeing little moments in time that were important. But I wasn't thinking of doing it professionally.
Padilla: Describe your first impressions of New Mexico.
Parsons: Those were heady times in Taos, because all the hippies had moved in and the communes were flourishing. It was this collision of the hippies with the Hispanic culture and how those lifestyles were at odds.
We lived in Helen Blumenschein's house. Helen would rent it out because she would winter in Nambé. She'd go south for the winter! It was a sweet little house, with ox-blood floors, mice, the whole nine yards. We were living on practically nothing. Alex was very young, and then [son] Chris was born. It dawned on me that I had two children, and we had to figure out what to do. We decided that we couldn't make a living in Taos, so we moved to Boulder.
I had just finished an environmental film on the Four Corners area power plant pollution. So I had my one foot in New Mexico, and I managed with Michael Earney to get the bicentennial film [Rio Grande]. I was hitchhiking back and forth between Boulder and Santa Fe, then I got a job overseeing one of the properties that became Gerald Peters Gallery. I was managing six apartments and got a break on rent. Becky came to work at the museum [Museum of New Mexico Exhibitions Department]. I did the bicentennial film and then parlayed that with Michael into Blue Sky Productions, and we started doing Hispanic culture films for the National Endowment for the Arts.
Padilla: What was Santa Fe like then?
Parsons: Santa Fe was great—this wonderful kind of democratic place where it didn't matter if you had any money. There seemed much more of a mingling, compared to now. It was just much more low-key and down home.
Padilla: How did you transition to professional photography?
Parsons: I was still working in film, but Christine Mather and Sharon Woods were beginning Santa Fe Style, and I heard that they were looking for photographs. I called up Christine and said, "I have a lot of photographs, maybe you'd like to have a look." I sold them the photographs, and Santa Fe Style took off. Prior to that I didn't even know what a style book was. They did very well financially, and I was able to sell stock photography. So I had a new career, and meanwhile, I was still photographing things I loved.
Padilla: Your work as a stock photographer can have a promotional aspect. Your documentary projects have a preservationist aspect because you're often photographing historic sites and landmarks. How have you distinguished the two?
Parsons: There's not so much of a dichotomy between what had possible historical advantage and what I was shooting commercially because a lot of the buildings, the interiors, this was anthropology in a sense, of how people lived. When I had to photograph a house, I always felt that this was a segment of history, especially around that Santa Fe Style time, when Santa Fe was filled with information. This was how people were living and what people were aspiring to.
Padilla: Were you purposely documenting this place and culture as it changes over time?
Parsons: I was aware of photographers like [Eugène] Atget, who photographed Paris, and I loved that stuff. When I was in Paris the last time I saw this great Atget exhibit with all these little houses and streets, and there are hundreds and hundreds of photographs, and people are saying, "Oh, that's where my great aunt used to have a house." It was such a touchstone to people in that city. I wasn't thinking I was doing that kind of thing because that was more directed. But I can remember taking photographs and going back over the years to the same place to see if I could rephotograph something, and they were never as good.
Padilla: Are you particularly enamored by the older photographs of New Mexico? Do you have a favorite photographer from an earlier time?
Parsons: I always liked those photographs, but I wasn't a photo historian. The contemporary photographers I've liked the most in New Mexico have been Bill Clift and Miguel Gandert. When I first came here I was very drawn to Eliot Porter because his pictures of the natural world were just so fabulous. Once when I was doing a little talk, somebody said, "since you're a landscape photographer, " and I said, "I don't think I can make that claim." It's more a cultural photographer, seeing the land and the people and the artifacts. I'm interested in what people produce and leave behind, the cultural artifacts.
My other touchstones have been the French photographers, and especially the Magnum photographers, like [Henri Cartier-] Bresson. One reason I like the Magnum photographers is that they were working journalist-photographers who produced beautiful, artful work. Whether it's in a magazine or on a wall, the context is different, but the photograph is the photograph, the subject is the subject. I've always been drawn to that vision.
Padilla: Accessibility, making a photograph that people relate to, is important to you.
Parsons: Absolutely. Photography is meant to be seen. It's this reproducible medium, it's not a painting. The fact that it can be made into art and be part of an art world where you have numbered prints and it's on a wall, this is more of a gatekeeper way of keeping it from being a democratic medium. If you're doing work that is very accessible, then it should be out there for as many people to see as possible.
Padilla: Some would argue that digital photography is almost too democratic.
Parsons: It's good that anybody can photograph now, that people can have that experience. It also means you don't have to be as disciplined and you can manipulate the finished product into something that's not there. I personally don't like that. Part of the joy for me is to get it right, with the right light and the right place at the right time. In the moment and not to manipulate and fake it.
The integrity of the photograph is extremely important, and I think that's going by the wayside. Fashion photography has been doing that for years, but now, even in documentary, what is real and what isn't? You have to trust the integrity of the photographer; when they say it's real, it's real. Before, you wouldn't even doubt it. Now you're not sure. That's what I think is unfortunate.
Padilla: You've moved to digital imagery. What standards of photography that you started out with haven't changed?
Parsons: I've always shot with small-format cameras. What I see is pretty much what you're going to get. Even though I've moved into digital, I don't manipulate the photograph. I generally don't crop my photographs, although having done a lot of commercial work, they always get cropped. But the way I like to photograph is so that you can see something ordinary,
but because of the light and the framing and the situation, the subject matter, you can make it just slightly better or different.
Padilla: What are the least expected, but most interesting, places in New Mexico?
Parsons: That funny little town on the way to Alamogordo, Carrizozo, is pretty interesting. I like that town a lot for some weird reason. Places like Roy. I like these small towns that are either sort of dying or trying to resurrect themselves. There's something intriguing about them because they're in this process of decay and you can see that they were reasonably interesting towns to start with, and they sort of settle back into the earth. They're just like humans. They came to maturity, and now they're getting old, and there's something moving about that.
Padilla: In Dark Beauty, you focused on the idea of transition and change.
Parsons: Change doesn't happen very quickly in these places. There's a human time and scale about them. There's a lot of energy and effort and people's lives and histories caught up in these towns that's not to be dismissed. It has a reality behind it. It's not just superficial Chamber of Commerce stuff. I'm not even knocking that because that generates its own information. But you're not really getting to the soul of things. You can't just be attracted to its good looks. It's like a long-term marriage, you know, living in a place for a long time.
Padilla: So much of the soul of New Mexico has to do with the indigenous populations. How did you integrate yourself into those cultures as a photographer?
Parsons: I don't think I've really done that with the Native American culture. I felt that was a very private culture that didn't really need me to intrude. Other than photographing dances, I never really involved myself. I'm more interested in the Hispanic culture. It's such a mysterious and profound culture, and that fascinated me from the get-go. The people are lovely,the older people especially, they just had a grace about them. I was drawn to the whole extended family world, which as a New Yorker, New Englander, where your family sees each other at funerals and weddings, was really new and different. I never thought that I'd have a problem because I always enjoyed the people and their world. I was enthusiastic.
Padilla: You went in there with humility, too.
Parsons: Absolutely. I certainly wasn't going in there thinking that my culture is better than your culture. Au contraire, because there were things I wanted to know. I'm not a religious person, but I was curious how profound that religious experience was for most Hispanics. And the family, they'll drop anything for the sake of their family. If you were just interested, curious in a good way, people would open up to you. All the books I've done that have at least a Hispanic subtext were very easy. That's what kept me going more than anything else. It was culturally interesting, I was learning, and I never felt any pressure from the subjects. This is, again, making a place your home. How else was I going to meet Hispanics? How can anyone ignore it? It's just too interesting.
Padilla: What are your other favorite places for photography?
Parsons: I love Southeast Asia, India, France. I like going to the desert in California. I have no desire to go back east. I'd like to go to Spain and photograph again. I'm going to photo graph in Nevada, which I don't know well. You know, I've worked this place for a long time. That's why I've been doing so much traveling. I'm interested now in moving into nondocumentary areas. I'm working on this "dreamland" context, which are images that remind you of just before you wake up, but you're seeing something very clearly. They're from Burma and Thailand and India and the California desert, and there's a lot from New Mexico. They're more of a compilation of things, much the way Dark Beauty was, and they go back many years. I have no idea where it's going, but for my own growth, that's the next step to take.
Padilla: What is your photographic legacy?
Parsons: I guess the books are my legacy. It's where I condensed it into statements that were accessible rather than having to wade through thousands of photographs.
Padilla: But it's also the stuff that hasn't been seen that says so much about you.
Parsons: Maybe there's other stuff in there that people are going to be much more excited by that I'm not recognizing.
Padilla: Your archive is going to take on new life through other people's eyes.
Parsons: Yeah, that's one thing my contribution will do. It will say, "Oh back in the eighties, Santa Fe Style, do you remember those pictures? Why would they want that stuff in their room?" Or, "Those houses don't exist anymore in Carrizozo." Or whatever. For whatever reasons people go there, they enhance the photos. That's what I get back after everything. That, to me, seems a fair exchange.
Select images of New Mexico shrines by Parsons will be featured in the exhibition Altared Spaces, opening at the New Mexico History Museum on September 30.
Carmella Padilla is a native Santa Fe author and recipient of the 2009 New Mexico Governor's Award for Excellence in Literary Arts. She and Jack Parsons have collaborated on numerous articles and books, including The Chile Chronicles: Tales of a New Mexico Harvest (Museum of New Mexico Press, 1997); Low 'n Slow: Lowriding in New Mexico (Museum of New Mexico Press, 1999); and El Rancho de Las Golondrinas: Living History in New Mexico's La Ciénega Valley (Museum of New Mexico Press, 2009).