Under The Moon I Saw In Exile
Santa Fe's Issei Poet Prisoners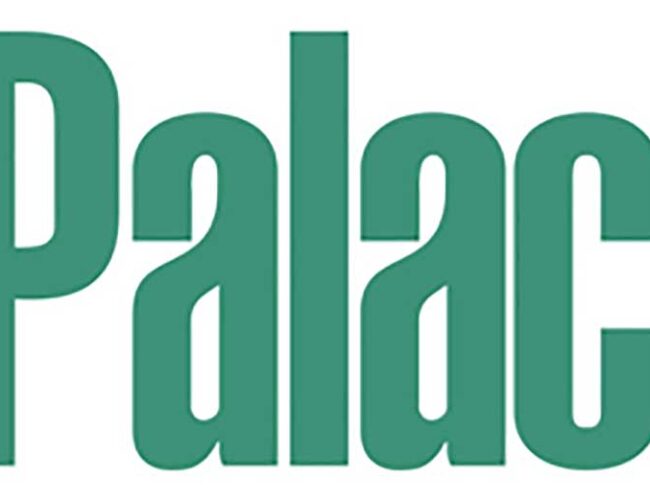 BY BRIAN MINAMI
"My father was here during the war." On a family vacation in Santa Fe in the late 1990s, my grandmother broached a subject which had gone unmentioned for decades. The subject had remained suppressed for more than fifty years until my mother, father, and I brought my grandmother to Santa Fe and it finally seemed appropriate to utter a single sentence alluding to the harsh wartime experience her father had endured. With that, our curiosity was piqued, and we initiated an investigation into an unknown corner of our family history—the imprisonment of my great-grandfather in New Mexico during World War II.
My grandmother, May Minami, knew only that her father had been arrested by the FBI and imprisoned in Santa Fe before being paroled to the War Relocation Authority concentration camp at Rohwer, Arkansas, to rejoin his family. He never spoke about his time spent as a ward of the US Justice Department. We sought answers at the New Mexico State Library and chanced upon a restaurant worker and grad student, Koichiro Okada, one of the first scholars of the Santa Fe Internment Camp. We had stumbled down the rabbit's hole into an obscure chapter of Japanese American history.
Upon returning to California, my grandmother revealed a second secret. She showed us a forty-page album produced in Santa Fe containing handwritten poetry, calligraphy, and watercolor drawings. While incarcerated in Santa Fe, my greatgrandfather, Frank Toshinori Yamauchi, had joined a poetry group active at the camp. When he was paroled to the Rohwer camp in Arkansas, his colleagues in Santa Fe presented him with a manuscript of poetry. The album lay buried in a closet for over fifty years. Though no one in my family could decipher the writing, we recognized the beauty and significance of the work (The fact that later generations do not read Japanese is related to the war time imprisonment that produced this album: Many of the issei, or immigrant generation, were branded potentially dangerous enemy aliens because they taught Japanese. Their nisei children, many of whom were imprisoned during the war, concluded that they might protect their sansei children by not teaching them Japanese.)
Our family had the poems translated by Naomi Miller, a friend and poetry enthusiast who could read the sometimes archaic and elusive script. After reading the translations she completed with her husband, Jim, we realized that the poetry provides a rare glimpse into the minds of the issei two years into their incarceration. We identified the writers and located and interviewed many of their descendants, and an understanding of the issei internment experience emerged. The writings of the poet prisoners at Santa Fe speak not only of the hardship, despair, and helplessness suffered during their wartime incarceration but also of their resilience, resistance, and survival. Here are a few of their stories.
Frank Toshinori Yamauchi was a Japanese-language teacher in Palos Verdes, California, and a New York Life insurance agent based in Gardena, California, a quiet suburb of Los Angeles peppered with Japanese truck farms. He was arrested by the FBI in February 1942.
His family was told nothing of the reason for his arrest, where he was held, or what would befall him. No attorneys were made available, and no official information was communicated. Unbeknownst to them, he had one early advocate. A Quaker from Pasadena, Herbert Nicholson, called the families of those arrested and informed them of their family members' detention at Tuna Canyon in Tujunga, California. There, during a family visit, my great grandfather was able to witness his one-year-old grandson, my father, walk for the first time. No one knew if they would ever meet again, though they may have found little reassurance had they known their next meeting would occur in Rohwer, Arkansas, after two years of separation.
After my great-grandfather's arrest, my great-grandmother was picked up by the FBI and taken to Terminal Island (then a Japanese fishing village and a federal prison), but released. Later, my greatgrandmother, along with two of her daughters, one son-in-law (my grandparents), and one grandson (my father), were taken to an assembly center at the Santa Anita racetrack, where they lived in the infamous horse stalls. My grandmother told me that she and her sister wept when they first arrived.
The family was eventually sent to the War Relocation Authority camp in Rohwer. Almost sixty years later, a Freedom of Information Act request for my great-grandfather's FBI file provided information about the two intervening years when he was separated from his family. The file revealed that my great grandfather was branded a potentially dangerous enemy alien because he possessed grammar textbooks containing militaristic passages and held office in a local branch of the Japan Association. Though the organization was listed by the FBI as nationalist, according to my grandmother, the group acted as a community-support agency interceding on behalf of immigrants needing letter writing or legal services.
My grandmother laughed when reading the questions asked of her father at the hearings in Santa Fe to determine whether he was a dangerous alien: "Would you kill Japanese invaders?" Remembering his quiet disposition and contemplative nature, my grandmother remarked, "He wouldn't harm a fly." She knew my grandfather as a gentle man who sat at his desk and dreamed and thought of his poems. Nevertheless the hearing board concluded he was a "potential menace to the internal security of the United States."
He was sent to another, and much harsher, internment camp run by the US Army at Lordsburg, New Mexico. Later he was returned to Santa Fe and finally allowed to join his family at Rohwer. Toward the end of the war, he participated in a program that found employment for internees and worked for a hotel in Chicago polishing silverware. He eventually resettled in the home he had built in Gardena. The land had been purchased in the name of his American-born son and rented out at a low rate during the war. Upon his return, the renters refused to move out, and his family bivouacked in their garage for a few months.
Years later, his grandson, my uncle Dale Minami, was the lead attorney for Fred Korematsu in the coram nobis case that vacated Korematsu's 1942 conviction for refusing to be imprisoned in an internment camp. Two others resisters, Minoru Yasui and Gordon Hirabayashi, had also challenged the wartime curfew law. All three convictions were upheld by the Supreme Court in 1944, but all three were overturned when challenged in the 1980s. These legal victories paved the way for an official government apology and redress payments to survivors of the internment in 1988.
As I write this in my great-grandfather's old house in Gardena, in the same room he used as an office, I feel like this work of remembering the issei's experience and the history of the Santa Fe camp has forged a connection between us despite barriers of time and language and the fact that I never met him.
Jack Kaichiro Yasutake was the son of rice farmers in Japan. Upon hearing the stories of a Japanese missionary who had lived in the US, he decided to emigrate. In San Francisco he worked as a "school boy," a domestic servant for an American family. He was admitted to Stanford University and studied English literature. He was one of the few issei who spoke English fluently.
He moved to Seattle and found work translating for the Immigration and Naturalization Service, where he interviewed Japanese immigrants arriving in the US. In Seattle, he started a senryu club that met at his house in the Beacon Hill neighborhood the first Sunday of every month. Senryu is a poetic form similar to haiku but more concerned with social issues, personal relations, and often dark or lurid humor. During the meetings, a group assembled and decided on a topic for the night's poetry. They then retired to the corners of the room and composed their poems. A calligrapher would arrive, roll out butcher paper, transcribe each poem, and post them around the room.
Yasutake's daughter, the poet Mitsuye Yamada, then a preteen, remembers her mother calling her to the kitchen as the discussion grew racy and just before masculine peals of laughter filled the house. Toward the end of the meeting, the members voted for their favorites. The calligrapher tallied the votes by drawing a red dot denoting a first vote. As a poem garnered subsequent votes, concentric red circles surrounded the dot.
On the day Pearl Harbor was bombed, the first Sunday of December, 1941, FBI agents barged into the poetry meeting to arrest Yasutake. Upon seeing a group of men studying foreign script posted on surrounding walls, some marked with what appeared to be red bull's-eyes, the agents demanded explanations. Yasutake proceeded to describe the nuances of each of the winning poems. The agents, suspecting lies, confiscated the evidence and took Yasutake downtown. Ironically, he was held in the federal building a few floors below his own office.
Eventually he was sent to the Lordsburg camp, where he was elected governor of the compound and was responsible for representing the prisoners and conveying complaints to the army liaisons. After the execution of two infirm men in July 1942, he wrote on behalf of the group, demanding answers to questions about the shooting and demanding to give testimony at the investigation. Though Yasutake was sworn in as a witness at the court martial of the accused shooter, the military judges prevented him from speaking. His colleagues, however, succeeded in testifying that the two men, alleged to have attempted escape, were too sick and crippled to walk. Their testimony reveals that what the US Army described as a lawful shooting was a cold-blooded execution and forces the careful reader to conclude that the court martial was used to cover up a war crime.
Prior to the homicides, the internees had asserted their rights under the Geneva Convention to refuse forced labor. They asserted that the army killed the two infirm men as punishment for an ongoing labor strike. As governor of Lordsburg, Yasutake sought assistance from the Spanish consul in San Francisco, who acted as a third-party intermediary. The issei complaints of harsh treatment were conveyed to the State Department, which in turn demanded answers from the War Department. Army brass at Fort Bliss eventually removed Lordsburg's commander, investigated improprieties, and forced him to retire. Further, the prisoners were soon removed from army control and returned to Santa Fe under the jurisdiction of the Immigration and Naturalization Service. Thus, using an international diplomatic channel, the issei prisoners successfully sued for the closure of the brutally run army camp and won better treatment under civilian control at Santa Fe.
Yasutake contributed ten remarkable senryu to my great-grandfather's album. The poems are mind-tomind transmissions that succinctly convey sentiments and experiences all of the issei must have felt: the bitter cold of winter, the frustration of prison life, the arbitrary authority reigning over them.
In the 1960s, Yasutake finally realized his wish to become a naturalized US citizen. His friends celebrated him on what his daughter recognized as one of the proudest days of his life. His children, the late Rev. Michael Yasutake and the poet Mitsuye Yamada, are advocates for political prisoners incarcerated by the United States government. They befriended Puerto Rican rebels and visited them in northern California prisons for decades until their release in 1999.
Semita Kiyoshi Nozaki was a prolific writer and self-styled humorist. He graduated from Waseda, a prestigious university in Japan, and moved to Seattle, where he earned a master's degree in English literature at the University of Washington. He moved to Arroyo Grande, California, and with his wife taught at a Japanese school. My grandmother remembers that children from Arroyo Grande spoke excellent Japanese thanks to a respected teacher there.
Nozaki's daughter, Joy Nozaki Gee, remembers how her father loved America and appreciated how, compared to Japan, the society is free and open. "You niseis are so fortunate. You can choose from two cultures. So be sure to choose the best from each."
At Lordsburg he published a humorous newspaper in English, the Lordsburg Lamb: A Wee Weekly of Humor. His writing has a striking cadence and lively tone. After the war, in Japan, he published a study in English about the kitsune, the fox character in Japanese mythology.
At Santa Fe he worked in the dispensary and was responsible for distributing clothing and other goods. Being disinclined to manual labor, rather than doing laundry he simply issued himself new items. When he rejoined his family in the Department of Justice family camp at Crystal City, Texas, he arrived with a duffle bag stuffed with a two-year supply of socks. At Crystal City, he built elaborate rat traps with wire, buckets of water, and a new menu item each night. Unfortunately the traps were so complicated the rats never found their way in.
His contribution to the poetry manuscript is lyrics to a Japanese naval hymn. The ultranationalist lyrics call for the destruction of the US naval fleet and victory for Japan. This work represents the sentiments of some internees, who espoused strongly nationalist views with respect to their mother country. Many bristled at their treatment as prisoners and requested repatriation to Japan. Perhaps to disguise the subversive concepts in his lyrics or to add a touch of levity, he decorated them with sketches of little fish.
From Crystal City, Nozaki decided to repatriate his family to Japan, since the Japanese schools at which he had made a living were now all closed. Before leaving they had heard of food shortages in war-torn Japan but did not realize until actually arriving at Uraga the meaning of not having food to eat: they were fed rice husks with no rice. At the first chance, he crammed his family onto a train. Unable to carry many possessions, they wore all their clothes in layers and departed. Joy remembers speaking with a young Japanese Army veteran who recounted horrendous war crimes committed against Chinese civilians. When they reached the unbombed Kyoto, Nozaki declared that this would be where his family would disembark. He found the Occupation Forces building and talked his way into a job as a translator. Joy and her sister were hired as typists. Joy, still bundled in her refugee's layers of clothing, heard the officer who hired her remark to a colleague, "I just hired two fat girls."
While her parents spent the rest of their lives in Japan, Joy returned to the US, attended the University of California at Berkeley, and married. She recalls with nostalgia her childhood in camp as an adventure with her friends.
The poetry manuscript given to my great grandfather is also a gift for future generations because through it we discover a strong connection to our issei ancestors. Although they were considered enemy alien prisoners by the US Justice Department, the manuscript is an opportunity to peer into the poets' hearts and minds, there to witness their strength, courage, and humanity.
Brian Minami is a photographer and the creator of the website manymountains.org, which tells the story of the poet-prisoners of Santa Fe. He lives in Gardena, California, with his wife and one-year-old daughter. He spoke about the Santa Fe poets at the symposium "From Inside and Outside the Barbed Wire: New Mexico's Multicultural World War II Internment Stories" at the New Mexico History Museum, April 21–22, 2012. Poems from the album will be on view in an interactive kiosk in the exhibition The Art of Gaman: Arts and Crafts from the Japanese American Internment Camps, 1942–1946, at the Museum of International Folk Art, July 8–October 7, 2012.