He Was A Visionary
Gerri Archuleta and Ron Archuleta Rodriguez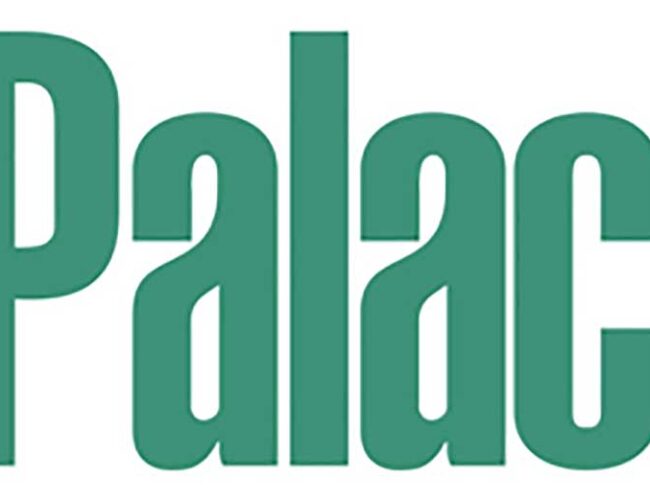 BY ANDREW JOHN CECIL
Sculptor Felipe Archuleta (1910 –1991) produced hundreds of animal carvings , many of which are on view in Wooden Menagerie: Made in New Mexico, at the Museum of International Folk Art. Archuleta's work has been collected and celebrated throughout the world, but his family remains rooted in New Mexico. During the spring of 2014, I conducted interviews over the kitchen table of Gerri Archuleta, the youngest daughter of Felipe and Isabel Archuleta; and grandson Ron Archuleta Rodríguez, a contemporary sculptor who is carrying on the family tradition. Our conversation was filled with laughter and remembrances, offering a glimpse into an extraordinary New Mexican family.
Andrew John Cecil: Growing up in Tesuque, New Mexico, with seven brothers and sisters, what was it like to have your father creating animal carvings?
Gerri Archuleta: I remember being eight years old; my memory of my dad's carvings at the beginning was he would carve burritos — little burros with bundles of wood tied to them — carretas, and twirlies, these Scandinavian twirly things carved from sticks. At first it was the basic twirly, then he got real creative and would make birds, fish, and elephants.
Ron Archuleta Rodríguez: I have a family picture with Grandpa [with] armfuls of them.
GA: I remember he would send Leroy, my youngest brother, and I — Felipe would say, "Go over to El Nido [Restaurant, next door] and show them to the people." Here we were little kids that didn't want to solicit the patrons. "No Dad, no Dad, we don't want to go." Felipe [would say], "No, go, go, go, show them." And so we would kind of amble over and just pretend we were doing our little thing; people would come over and say, "What is that?" Felipe would be in the yard saying, "Tell them what it is. Sell it to them." El Nido …
RAR: … would be slammed.
GA: They were always slammed, but more during opera season. At that time, El Nido was going all the time.
RAR: It was a fancy restaurant. That was the place to go.
GA: María Benítez would perform flamenco there as well.
AJC: When Felipe started to carve the small burros and carretas, what was the family's reaction? Did he say, "I am going to start selling animal carvings?"
GA: He would say it was in him. He always felt like it was a calling he had. He had many careers in his life. He was a cook at La Fonda. He was a drummer in a band. He was in the CCC camps. He was a carpenter. He was a mechanic. He loved to dance. He was a comedian. He was a trickster. As a kid I had a favorite pair of boots. They wanted me to grow out of the boots, so my dad would stuff my boots with newspapers at night and I would go out to put the boots on and I'd say, "They don't fit." He would be waiting for my reaction. After a while I knew what he was up to, so half asleep I'd pull the papers out and say, "It isn't funny anymore, Papa." One morning I tried to pull the boot on — it wouldn't go on — there was a mouse in my boot! Oh he had a heyday with that one!
AJC: What circumstances created the opportunity for Felipe to pursue his vision?
GA: I remember he would say, "I am getting old now. Los Alamos isn't what it used to be." I remember going to the union meetings every Friday night with my mom and I would sit out in the vehicle and I would wait for him. When those jobs began to fade away, he started to get discouraged with the carpentry part of his career. That is when he started turning to making carvings.
RAR: Do you remember, Gerri, when the stuff started getting bigger and more numbers of carvings?
GA: I remember the first big pieces were the pigs with harnesses on them.
AJC: So you could ride them.
GA: Later tigers. I remember the pigs with the fierce teeth, then bears and giraffes.
RAR: He would stage scenes with the animals too, one attacking another one. He loved scenes.
AJC: Were they little giraffes at first?
GA: They were little giraffes at first, then bigger. I remember the bigger animals that came were the bears with harnesses on them. Then burros, life-size burros, he was so, so proud of — this was a milestone, probably when he really decided I am a carver. I am going to pursue this; this is what I want to do. My memories of his carving are: I always see him in the shop. I always see him thinking, What does this piece of wood create? What would it best make? He always tried to inspire us to follow, to create, to do something. You can do it. You can do it. Even later in life with me. You can do it!
RAR: He was so encouraging, he would almost force you to do it through that encouragement.
GA: People loved him. He was a unique individual. He was a visionary. He always wanted to share his heritage. He wanted us to be proud; he wanted to share the old stories; he wanted for us not to forget where he came from. Where we were from. What it meant to achieve in life and that nothing came easy — it was always a struggle. By the same token he felt that even though life was hard, it was always good. It wasn't like he dwelled on, Oh boo hoo. We grew up poor, oh poor me. It was like, You're poor. You suck it up. You go on and you make the best of it.
AJC: You were saying earlier that he was a visionary.
GA: Sunday was family day. The first Sunday of the month we would travel to see my mom's side of the family, then the next Sunday it was his brothers and his sisters, and traveling between Tesuque and Española he would say, "Mark my words, guys. You are going to see in the future there is going to be overpasses here. This is all going to fill in with people. There are going to be stores. It is not going to be the same. The quality of life will be lost. There won't be wells. The government is going to make us pay for everything." When we would travel into Albuquerque, he would say, "Who knows what is going to become of this, but you'll see one day these cities are going to merge together."
AJC: So he knew.
GA: He knew, and it stings — even with Tesuque he said, "You are going to see in your generation the community is going to be lost. Everyone is going to be out for his or her own. The feeling of helping each other won't be there anymore." And it happened.
AJC: When Felipe started, he carved pigs, burros, sheep, and …
GA: … giraffes, lions, and bears.
AJC: Yes, why did he start carving the lions, tigers, and giraffes? These are exotic animals and are not native to New Mexico.
GA: I believe probably just from seeing my schoolbooks. He was just inspired: Why, if I can make a burro, let me see how well I can carve a bear. The bear came out pretty good so let's make a giraffe. It was just out of pictures.
RAR: He loved Mutual of Omaha's Wild Kingdom too. He would always watch that.
AJC: So would you guys sit and watch Wild Kingdom on Sunday afternoon? Would that be something the whole family would do?
GA: Yes.
RAR: National Geographic magazines. I remember a lot of those. You would see them — even Alonso [Jiménez, Felipe's protégé] and Leroy [Archuleta, Felipe's son and Ron's uncle] would [have a magazine] folded to a page with the animal — they would look and carve and look and carve. I remember that clearly: Wild Kingdom and the National Geographic. Grandpa would tell me, "Look at what you are carving. Look at what you are doing. God gave you a mind — use it."
GA: I remember late October and I was walking to school, I could hear rustling of leaves and I thought, "Oooh, is that a snake or what?" It was a baby woodpecker that was injured. I took it home, we kept it over the winter, and then Grandpa released it when he thought it was warm enough — damned if that woodpecker didn't live in the neighborhood for years. We used to call him Woody. That's when he started to carve the woodpeckers: "Grandpa, you're carving the Woodies."
AJC: Your dad was quite meticulous when an animal carving was completed: he would hand-letter a sign, and a photograph was taken recording the event.
GA: Yes. For sure.
AJC: Did that start early on?
GA: That started early on.
RAR: He would say, "Go get the Kodak!"
GA: Felipe loved taking pictures. He used to love to document everything. Granny, on the opposite side, hated it …
RAR: Wanted nothing to do with it.
GA: I remember that he would speak about when they met, their early life together. He would say she was the belle of the ball, the most beautiful woman at the dance that night. Granny was, "Oh stop it. Cállate, Felipe!" He would say, "Tu eres más bonita! You are the most beautiful." She would get this little shy smile and he would say, "Got the pictures to prove it."
AJC: When your grandfather would go gather wood for the animal carvings, was that a family affair?
RAR: It was the guys. The guys would go and take the lunch and hang out. It was work. It was hard work.
AJC: But Isabel — would she pack a lunch for everybody?
GA: Yes.
RAR: Sometimes Grandpa too. His stuff was heartier though. Everything was hearty. The tortillas were thick …
GA: They were delicious. I don't know how he could cook them through and through. There was always a competition. We didn't voice that we liked Grandpa's tortillas because Granny would go off the handle and wouldn't make tortillas for a month if we said Grandpa's were better.
AJC: Would your mom and dad take you guys to the circus or zoo?
GA: Yes, we'd go to the zoo in Albuquerque and we'd go to the circus downtown. I wasn't born yet, but I remember a story that Rosina, my eldest sister, was almost trampled by an elephant as they marched around the plaza.
AJC: When Felipe started to carve the big animals, was that conversation over the dinner table? Would he talk about what he was working on during the day?
RAR: Yes, everybody talked about it.
GA: Oh yes. Once he started the carvings we were in awe that he was doing it, and he was selling them. It made him happy and made him feel fulfilled. He felt that he was taking care of the family again, that there was steady income. Then when the orders started multiplying and it got crazy, I remember him feeling frustrated and overwhelmed.
AJC: His craft took time and he worked hard … would he get up early in the morning and go out to the shop?
GA: Yes. He worked throughout the day and into the evening. Granny would get angry. She would call him to dinner and he wouldn't come in because he was in the middle of something, and then he would come in at 10 p.m., but Grandpa was not one to eat late, either; if he didn't eat when he was supposed to he would wait until breakfast.
RAR: That is just the way he was.
GA: He was very disciplined. He would work all the time. Sometimes after he finished a couple of pieces he would say, "That's it. No more, no more. I am not doing no more." He would turn the TV on or go in and cook. You could just see that he was itching; he would get inspiration and be back out there in a couple of days.
RAR: There were always sculptures in the porch that were done. He didn't sell everything right away.
GA: I can remember orders being tacked up with tacks or tape … lots and lots of orders.
RAR: There was a corkboard on the porch just covered in orders. There were drawers filled with orders — filled!
AJC: Suddenly all of these people show up and start knocking on the door …
RAR: They would pull their car up — many cars. Some customers would overlap.
GA: There were people that would come back yearly.
RAR: It was a deal.
AJC: It boggles my mind to think of what an exciting time that was.
GA: It exploded, and it was saturated. I remember Grandpa — he couldn't grasp it. It was beyond him that this had taken off the way it had; the fame meant that he no longer had a private life; this was "their world" and not just his.
AJC: When a tour bus would show up, what did your mom think of the event?
GA: She was always kind of … not reclusive by any means, but she never liked the limelight. There were some women that she befriended; they loved her cosmos, and she would save seeds for them for the next season. She didn't make herself part of it,  but she accepted that is what Felipe was doing, which meant all of these people would come to their home.
RAR: There were times when we were finishing a large order. We'd all work late into the night; those were always really fun times. I didn't realize at the time, like I do now, the bond that was being formed between three generations of men from the same family, doing something that I think we were fortunate to have. Not everyone grew up like that. Not that anyone's story is better than anyone else's, but it is quite special to me.
GA: It was a hub of activity.
RAR: I would watch Grandpa work. His process was he would carve each individual piece of the animal separately and then attach them. That is why the animals are unique. A leg, a leg, an ear, an ear, and then put it all together. So they were almost mini sculptures creating a larger sculpture.
AJC: In some ways it was very serious business: the animal carvings made the family's living, but in other ways it was really joyous. It was fun.
GA: When he could start working on the pieces, you could see he was blossoming. It was where he needed to be. It was what made him happy. He was in his element.A final note from Andrew John Cecil: I am so grateful to the Archuleta family for sharing their memories with me. And I feel that it is appropriate to give Felipe the final word:
"You know who helped me make this coyote? God, that's the one — no one else. And I try the best I can; that's all you can do. If I was any better, I'd have to be a regular artist, a real McCoy."
Andrew John Cecil is the guest curator for Wooden Menagerie: Made in New Mexico, at the Museum of International Folk Art through February 15, 2015. He has served as curator of collections and exhibitions for the Roswell Museum and Art Center; as program director for 516 Arts, in Albuquerque; and as the exhibition designer for the National Hispanic Cultural Center. He holds an MFA in sculpture from Cranbrook Academy of Art, in Bloomfield Hills, Michigan, and is currently an independent curator and artist, dividing his time between Santa Fe and his sculpture studio in Roswell, New Mexico.