Tidings of Comfort and Noise
The Art of the Holiday Card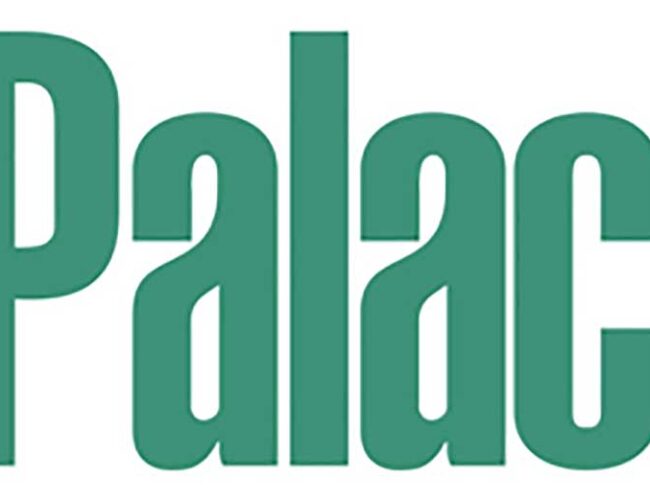 BY KATE NELSON
After dealing in antiquarian books and ephemera in Santa Fe for nearly forty years, Jean Moss had seen her share of the handmade holiday cards artist Gustave Baumann once made for a few hundred of his closest friends. So when the Ann Baumann Trust asked her to evaluate a boxful of such materials in 2013, she figured she was in for a trip down memory lane. Little did she expect to be catapulted into an artistic scene peopled by the likes of Ernest Blumenschein, Tom Lea, Olive Rush, Will Shuster, Dorothy Dunn, and many more.
NOT ONLY HAD BAUMANN'S daughter, Ann, kept her father's cards, but she also collected the ones his fellow artists sketched, etched, and printed. Around 400 cards—many with envelopes addressed only to "Gus and Jane Baumann, Santa Fe, New Mexico"—introduced Moss to social connections, quirky humor, and talents that soared even when so casually practiced as in New York cartoonist Don Herold's text-only "We'll Get One Out Next Year" card.
"It was wonderful," said Moss, co-owner, with her husband, David Margolis, of Margolis & Moss Fine Books, Prints, Photographs & Ephemera. "I had seen and held his cards over the years, but some of these I had never seen. There were hundreds of cards from other artists from all over the world that had been sent to him."
The trust planned to donate the cards to the New Mexico History Museum's Fray Angélico Chávez History Library. One day, Moss was meeting with Librarian Tomas Jaehn and Tom Leech, director of the Press at the Palace of the Governors, when she suggested that the cards would make a great exhibition. "And I'd be willing to do it," she added.
Leech loved the idea and eventually took it one step further: The cards, he said, deserved to be in a book, too.
Moss and Leech put their own talents together and, this fall, the Museum of New Mexico Press released Gustave Baumann and Friends: Artist Cards from Holidays Past, featuring seventy-five images from artists with New Mexico ties, bolstered by loans from other collections. In November, the History Museum opened an exhibition of the same name, with about 100 cards. Running through March 29, 2015, it shows Baumann from the somewhat sublime to the completely ridiculous, joined by Shuster's Zozobra wishing "Bright canticles of peace & joy & love," as well as a pantheon of Santas, Pueblo dancers, soft-shouldered adobe buildings, and hints of the hot topics of the day.
The History Museum holds one of Baumann's cards from nearly every year spanning 1918 to 1970, a period that encompasses Prohibition, the Depression, World War II, Sputnik, and hippies, all of which make cameo appearances. (His 1948 woodcut features a globe cracked in half with the inscription "Here's hopin' we will get the old wreck patched up.") Known mostly for his richly colored woodblock prints of aspens, gardens, Pueblo life, and New Mexico landscapes, Baumann first achieved a name for himself in Chicago and Indiana before moving west in 1918. A creative polymath, he also built marionettes, wrote and performed plays for them, painted in oils, and sculpted. Performances of his Christmas marionettes have become a beloved community staple at the New Mexico Museum of Art, which also holds the world's largest collection of his handmade prints.
Leech joined the Baumann Appreciation Society even before moving to New Mexico and, when he took over the Palace Press 2001, was delighted to find the German immigrant's presence there. Earlier that year, the Palace of the Governors had purchased Baumann's Midget Reliance handpress, which a subsequent owner had stripped of most of his trademark-teal paint. Museum conservator Maureen Russell carefully restored the luscious hue for the 2005 exhibition Lasting Impressions before the machine was set in the Palace Press. Leech noted how its placement next to a window mimicked an old photograph of Baumann at work and thought, "This could be an exhibition." Soon after, a friend called him and said, "I have a crate of things marked Gustave Baumann. Do you want it?"
It turned out the box had been acquired from a neighbor off Upper Canyon Road who had turned an old swimming pool into a storage locker that was stuffed with Baumann's printing materials. Papers. Inks. Tools. "It was like going into King Tut's tomb," Leech said.
The result was an installation inside the Palace Press that accurately recreates Baumann's home studio, teal-colored tools, powdered pigments, and all. Over the years, the swimming pool's property owners also found other pieces, including a motley canvas that still bore faint images of Baumann's holiday cards. To Leech, that acquisition was a Holy Grail.
"Look at this pebbling here," he said, pointing to Baumann's 1967 card. "I could never figure out how he got that texture. When I saw the canvas, I wondered if that was it, so I put another piece of canvas on the press, made an impression—and there it was."
That was just one of the printer's tricks Baumann taught Leech, who also got the chance to work with four of the artist's original woodblocks in creating the Palace Press's limited-edition version of the book, Gustave Baumann and Friends. Besides Leech's Baumann prints, that book also includes orange-with-gold-flecked end papers that once belonged to legendary designer Alexander Girard, whose art collection occupies a wing at the Museum of International Folk Art. Baumann used an identical paper for his 1924 card.
"I've been a printer for forty years now," Leech said. "You work with artists. You try to get the best out of the block. You try to match the original. The art of printing is so little understood, especially when so many people these days think of a 'printer' as that black plastic box next to their computer. Baumann's concept of printing would have been much more Zen, and dependent on many variables, not the least of which would simply have been being there in the moment. Printing some of his blocks was humbling in that I realized, even though I may have been juggling some of the same elements, the results would inevitably be different. Only Baumann can print a Baumann."
Sometimes Baumann ran out of paper partway through a run and grabbed the next best thing. Sometimes he ran out of time. For his 1934 card, he asked Willard Clark to print it on December 22. Clark charged his buddy an extra $2 for having to rush the 400 prints.
Although the co-curators are decided fans of Baumann, Leech and Moss nonetheless profess their bafflement at much of his holiday humor. Long blocks of text occasionally occupy Baumann's cards, once including a convoluted dialogue with his daughter in 1936 about Britain's Edward VII and his recent abdication of the throne for the love of Wallis Simpson. Adding to the confusion—and the merriment—was a cache of reel-to-reel audio tapes the Baumanns made each Christmas. Excerpts are included in the exhibition, including Ann's reminiscence of her parents' late-night partying that one year turned Christmas morning into a last-minute miracle. Moss called Baumann's attitude toward Christmas "ambivalent," citing such evidence as his 1937 "Hollerday Greetings" card. Inside, it held a lovely woodcut of a Christmas tree that just happened to be stuffed with loud birds, sardonically labeled, "Silent Night."
"He had a very eccentric sense of humor," Moss said. "It was obvious in his work with the marionettes, in the way his house was decorated. You don't see it as much in the serious prints. You see it totally in the cards."
The artists knew one another, Leech said, so felt no need to compete or show off. "It's not high art. There are some beautifully rendered pieces, but it's not about that. It reveals social connections and visually shows what people were truly about."
You see Willard Clark's delicately rendered retablo of a female saint and John Gaw Meem's greeting on blueline architectural paper. Olive Rush, a lifelong Quaker, employs a dove with an olive branch. Tom Lea celebrates eighteenth-century Hispanic traditions. A particularly moving card features only text by Chuzo Tamotzu, a Japanese-born painter who moved to Santa Fe in 1948 after helping prepare war propaganda for the United States to use against his birth nation. Likely created after the Vietnam War, the card says, "The little ones are enjoying life Peacefully. What's wrong with the grown-ups? Let us Pray for World Peace."
The last known Baumann card landed in mailboxes in 1970. It shows two doors and reads, "In one door and out the other." By then, the great artist was ill and may have known death was near, giving the two doors extra meaning. But as they were completing the exhibition, Leech and Moss found a mystery in an undated card. The main part reads, "No Go No Snow Oh Well Noel." In the address carved below, a "9" is backward, and the second "A" in Santa Fe looks more like a mistake than a letter. "He had arthritis at the end," Leech explained. He and Moss suspect that the card was never sent. Maybe, just maybe, they proposed, this was Baumann's effort at a 1971 card. In October of that year, he died, the holidays too far off to grasp.
Other mysteries linger. Baumann's 1967 card reads, "Happy New Era." Leech asked, "Does he mean the Summer of Love?" For now, no one knows. But hope reaches beyond mailboxes and into hidden shoeboxes filled with old cards.
"We really hope this exhibition will bring more pieces out of the woodwork," Leech said.
"It's going to be a fun research collection," Moss added.
Kate Nelson is an award-winning journalist and member of the Scripps Howard Hall of Fame. She is the author of the 2012 biography Helen Hardin: A Straight Line Curved(Little Standing Spruce Publishing) and is the marketing manager for the New Mexico History Museum/Palace of the Governors. While wandering the trails behind her Placitas home, she finds inspiration for poems that sometimes find their way onto her own holiday cards.