Looking Back to Look Ahead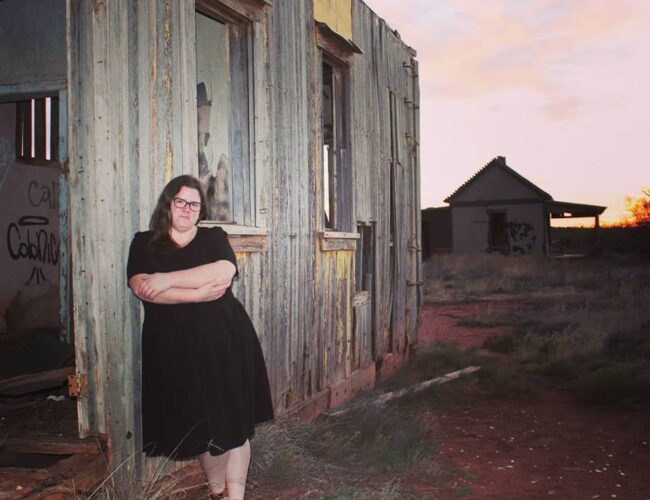 By Charlotte Jusinski
Not-so-hot take: There is so much we can learn from the past and from those who came before us. While we didn't try to give this issue a theme, here at the end, we've noticed that every single story herein exemplifies what we can learn from history, whether distant or recent.
Our cover feature this time around is Kate Nelson's in memoriam of J. Paul Taylor, the legendary educator and legislator and all-around champion of New Mexican culture, who passed away in February. All who knew Taylor can attest to his life of generosity; a true public servant, virtually everything he did was to benefit his community, whether it was his family, the town of Mesilla, or New Mexico as a whole. To live with his leadership as an example is to set ourselves on a course that shows that everyone does better when everyone does better.
Here you'll find the story of Robert Woodman, a tinsmith who worked in the twentieth century in Santa Fe who may have been completely forgotten, were it not for a box of switchplate covers gifted to author Maurice M. Dixon, Jr. Sometimes it isn't something grand that brings us back to important figures in the past; sometimes it's a repository of water-stained patterns for terneplate lighting fixtures that shoves our predecessors into the light.
One of the driving forces of Horizons: Weaving Between the Lines with Diné Textiles, a forthcoming exhibition at the Museum of Indian Arts and Culture, is that it is built for weavers, by weavers; the exhibit's curators and advisory board are constantly looking at both the history and future of Diné textile traditions to inform how the exhibition is crafted and presented. Dr. Michelle J. Lanteri's overview of the exhibition puts it all into focus. Also see curator Rapheal Begay's recounting of the importance of sheep to the Diné in Framework.
As the first-ever recipient of the Steve Wimmer Southwest History Research Grant, Marcy Botwick explored the Mary Greene Blumenschein papers at the Fray Angélico Chávez History Library at the New Mexico History Museum to learn more about the painter who spent time in Taos, as well as to learn about what Greene Blumenschein's life can tell us about women's lives today. Read the results of Botwick's research here.
When it comes to learning from the past, you can't get much more "past" than the subject of Jim O'Donnell's piece about prehistoric human footprints found at White Sands National Park. The footprints have been dated to between 21,000 and 23,000 years ago, upending what we thought we knew about human life in North America. The finding is controversial and fascinating, and O'Donnell offers a thorough rundown.
Dr. Nadia Jackinsky-Sethi takes a look at Ghhúunayúkata/To Keep Them Warm: The Alaska Native Parka, on view at the Museum of International Folk Art. Her piece discusses the continuum of craftsmanship among Alaska Native peoples who make traditional and innovative parkas and outerwear, and what tradition can teach current parka-makers about how to keep warm.
Lastly, visit with Dr. Rhonda Dass where the regional historic site manager discusses the last fifty years at Fort Selden Historic Site, and what the next fifty years might hold. For a site that could have vanished, it has held on with the help of adobe preservation efforts and a whole lot of caring staff.
So while it may not be the most groundbreaking revelation ever, the sentiment remains the same: There is so much we can take with us from the past as we innovate again and again. El Palacio celebrates this carrying of tradition every day, and in this issue especially.