Through the Looking Glass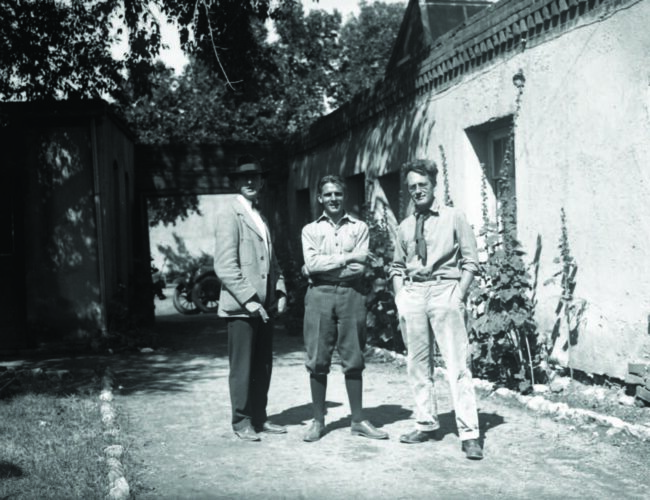 BY DANIEL KOSHAREK
Glass negatives were a boon to photography when they were first introduced in the 1860s. But it was with the invention of the gelatin dry-plate glass negative, coming on the market in 1871, that the medium really established itself as an alternative to the messy wet-plate process or the unreliability of early paper negatives.
A thin sheet of glass covered with a silver salts emulsion was so much easier to use than the wet collodian process that it enabled early photographers such as William Henry Jackson and Ben Wittick to traverse the West, capturing some of their later iconic images.
Eadweard Muybridge, Carleton E. Watkins, and others used what are called mammoth plate negatives, measuring up to 22 by 25 inches. Lugging their cargo of large sheets of glass into wild terrain was a real challenge and a testament to their remarkable talents. To this day, glass negatives, of which the Photo Archives has approximately 15,000, are unparalleled for their remarkable, crystal-clear image capture and tonal range, second only to a master print.
When locating an original photograph for a copy request, the Photo Archives always prefers to use a glass negative when possible for its ability to provide a sharp image. Some glass negatives in the archive are 150 years old. It is remarkable that so many survived, given that the glass was commonly unburdened of its emulsion when used to construct a cold frame for vegetables or replace a house window.
This photograph of the artists Marsden Hartley, Randall Davey, and John Sloan, standing in the courtyard of the Palace of the Governors during Santa Fe Fiesta, is one such survivor. A mere 3 by 4 inches, it was taken in 1919, when artists still occupied studios in the Palace, and when glass negatives were quickly being replaced by film. It is a typical example of the incredible image quality that can be achieved by making a photograph on glass.
Daniel Kosharek is photo curator at the Photo Archives of the New Mexico History Museum/Palace of the Governors. The archives can be searched online (with the option of ordering prints) at palaceofthegovernors.org/photoarchives.html.