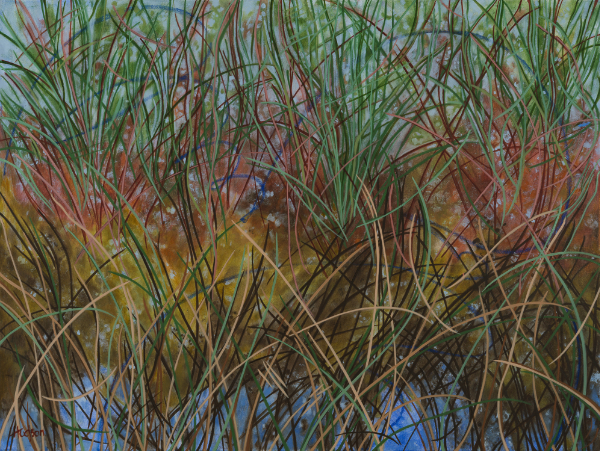 By Sahra Ali
Paintings by Noël Hudson
"You have to get in the middle. The natural current will take you down the river."
I was told this upon entering the Rio Grande in Truth or Consequences, New Mexico. It was June and incredibly hot. My friend, her mom, and I rented floating tubes. We each had life jackets, though I would be the one who would need it the most, since I could not swim. I stayed behind them a great distance. They made it look so easy. I kept going into the trees and having to push my way out each time. I did not panic. I just could not find the middle. What was to be a quiet and relaxing time on the river became an existential reflection on finding the balance in my life; that sweet spot.
There have been countless moments in my life where I analyzed the middle. Finding the middle ground. Watching my father navigate the middle class. As a youngster, I relished getting to the middle of the Klondike bar. These days, I traverse to "middle of nowhere" towns, alone. It's not that the middle evades me; it's just hard to sustain. For a nomad with nomadic roots, the middle is the journey—though sometimes, it serves as a dream deferred.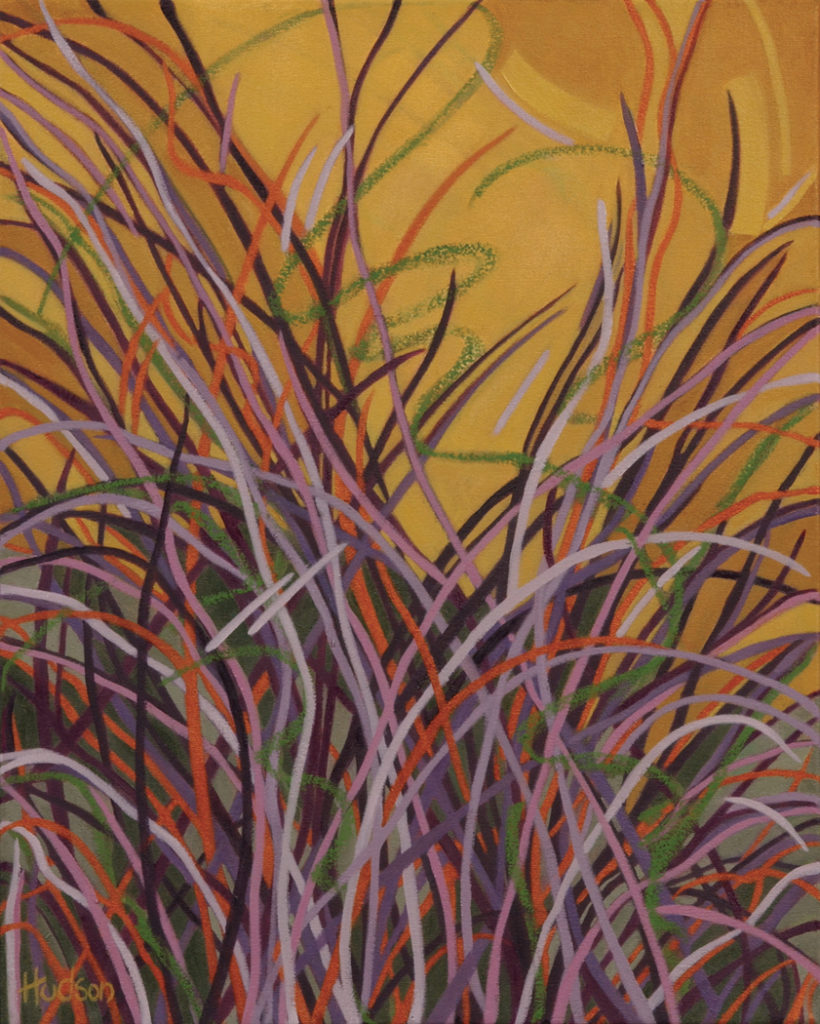 Perhaps the most fascinating part about the middle is our inherent aspiration toward it. We live in a predominantly dualistic society. But living in extremes isn't healthy; those of us who are fortunate enough to create our own path seek the balance that comes with the middle. In this way, the middle represents something far more enticing; something we could actively nurture. It's an aspiration toward groundedness. When we are grounded in our perspectives, we can aspire to balance. Even when we lose the middle, it is still there.
On the Rio Grande, I pushed hard to stay in the middle, but the trees on the sides called me. Each time, I found myself using my feet to propel off the branches. I squeezed my eyes shut, allowing a flood of memories. Two hours of this prompted a dream-like state. I could see the beautiful coastline of my home country of Somalia. In the summers we would retire to Las Khorey to take advantage of the sea breeze. Never once had I or my siblings learned to swim.
Somalis have long been trekkers, nomads who walk from village to village to gather food and look for work. We are adaptable and resilient. Our resourcefulness is only preceded by our generosity, as we are communal people. Unfortunately, tribalism has often created barriers to community; when tribes only wish to share and build within the tribe, the whole society suffers. Conversely, when tribes share with those outside their group, a community can flourish and resources can be accessible to all. It could be a cohesive unity that many mainstream cultures are currently missing.
My late uncle, Ali, would tell me stories about this. His discontent with the dualistic social separatism that divided the country was not lost on me. It was through his wisdom and experiences that I became curious about obtaining balance in my life. Education had long been a middle ground to achieving success for those coming from the Third World. Schooling was a bridge my uncle used to obtain the freedom and opportunities that were not accessible to him growing up. I aspired to leverage the same opportunity, and longed to find my own way; I knew I had more advantages than my uncle did when he left Somalia. I just had to find my own middle ground that honored that truth.
My uncle was a man of extraordinary tact and precision. Eventually, he settled in the mountains of western Maryland. His balcony overlooked two states, with a clear view into West Virginia. A bond tethered by the Appalachian mountain range. For twenty-five years, the space between these mountains served as meditation on a life well lived. It was his middle.
My uncle taught me to live by example. He transplanted the seeds of his Somali dreams into American gardens. The fruition is the manifestation of the lives he helped gain the same fate—one of whom was my young, opportunist father, who was sponsored by my uncle in the late eighties.
My young parents brought two different groups of offspring into the world. I was born in the middle of a cluster of siblings; I am the third oldest in my family, and the last born in Somalia. Shortly after I was conceived, my father migrated to New York. Eight years later, I was reunited with him in small human form in Djibouti. Much to my siblings' chagrin, I deemed myself the family love child. Within five years, our three-bedroom Jersey City apartment would become a playground for four additional American-born children. The mechanics of communal culture would have it that my older sister and I parent these new shiny faces as they looked up at us, to us, and occasionally spilled into our awkward transcultural adolescence. We loved every minute of it.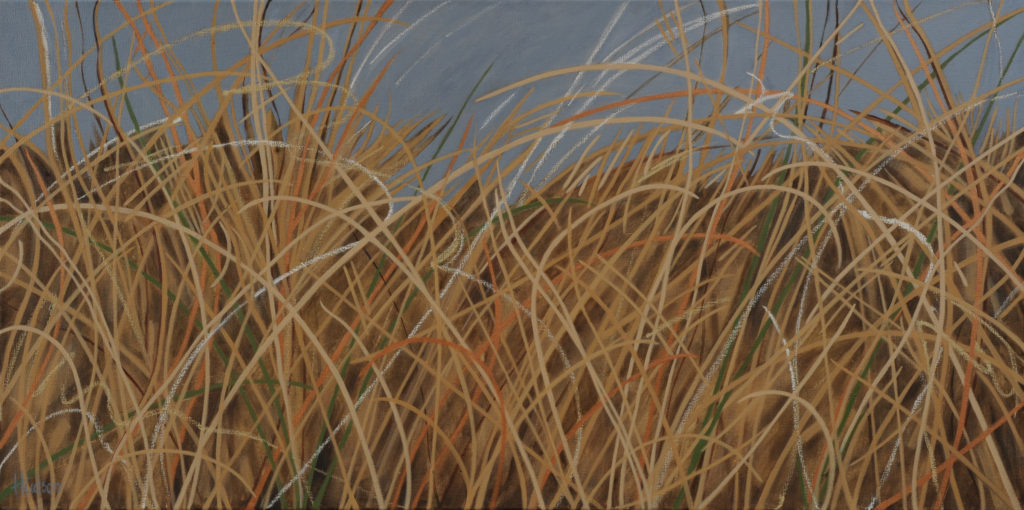 The river was calm. I seemed to be the only thing disrupting the waters. The memories continued.
I began my journey from the Northeast Kingdom of Vermont in late May of 2020. As I left New England, my little Honda, whom I affectionately call Eva, passed through all the East Coast states I had once called home. New Jersey, New York, and that small stint in New Haven, Connecticut. My eager eyes traced the lines on the highway with tire marks that led me to my parents' doorstep in Columbus, Ohio—the only Midwest I had ever known. The whole state of Ohio is reflective of quintessential small-town middle America. Small cities, leveled cornfields, Appalachian mountain range, and people who smile at you on the street. It's where I discovered country music and dated more white boys than you could find in all my favorite nineties boy bands combined. Young Sahra would be proud of this, I am sure. Sahra in her 30s, on the other hand, is fascinated by the complex evolution of her wandering American experience.
Suddenly, it's April of 2018. Six o'clock in the morning. I am a 28-year-old deckhand on the Mississippi River, trying to steer a 4,000-ton river boat. "You see that red line on the screen?" my captain said with his strong Biloxi accent. There were three screens. The one he was referring to had several gray lines and a red one. On one of the slanted gray lines was a small image of a boat. "I want you to bring that boat to the red line, right there in the middle, and keep it there." Captain had his arms crossed over his chest, which indicated that he had no plans on partaking in this venture. I cringed at what was to come of this tutorial.
Ten minutes of silence passed before I heard the captain say, "Where the hell are you going?"
Apparently, I had turned the boat too far to the left. To be fair, it didn't take much wind for it to shift the rudder. I did not have the heart to tell him that I was distracted by the beautiful sunrise.
After a month in Truth or Consequences, I moved north to Santa Fe. I rented a place close to the middle of downtown where I took long walks each day. The old adobe buildings matched my New Mexican tan. I was happy about that. I felt golden.
By day, I wrote articles for magazines on equity and the Black experience in light of George Floyd's death. By evening, I took long strolls on the Plaza or Canyon Road. The desert air tugged on my curls, leaving a whiff of lavender oil for those who walked behind me. Nomadic life gets you intimate with yourself in ways that conventional life cannot. For me, my strolls felt like gliding through time. I wrote poetry on park benches. To the outside world, I was a young Black woman traveling solo during contentious times. On the inside, I was liberated and empowered, soaking up the moment with each stride.
I had long been acquainted with the stereotypical nonsense thrown at me by strangers who find my looks conveniently interesting. One can imagine how I must look to a world that dissects my Muslim name and East African features under curious pretenses. White people especially have taken to coming up to me and saying things like "Black Lives Matter" or "Let me guess: Ethiopia?" The one that really gets me going is, "I am happy you are here." As if my Blackness is an endangered virtue. Still, I enjoyed my walks. They served as my middle.
Much to my surprise, my experience on rivers has not left me—even when I found myself living on a farm in Taos, passing the Rio Grande Gorge bridge. I wondered if there was a middle spot for me in New Mexico—and if so, would the river be there, also?
There is so much converging history in New Mexico. It made me think of my own American history. The one I had lived out for the past twenty-three years in this country. The first American sky I had ever seen exemplified my ambitions for what the American experience would be like: tall skyscrapers that consumed the sky. Blue specks revealed an in-between world that I would later become intimate with upon witnessing my first mountain range.
The New Mexico skyline is a little more dramatic. The blue is alive here. The golden-red hue that envelops the evening is impeccably precise and breathtaking each time.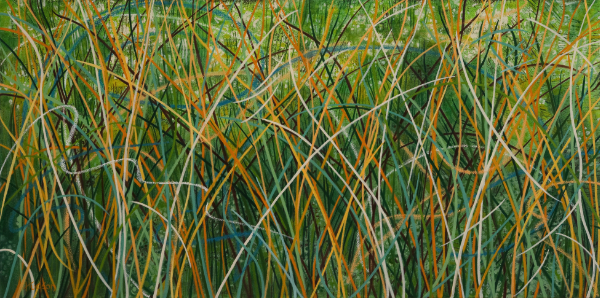 "You have to get to the middle and the natural current will take you down the river."
These words come back to me. Where is the current now?
My people are current-riders. They also know how to abandon one current and catch another. For survival and opportunity. For sheer curiosity. For hunger for a better life.
For me, it's a lifelong quest. I have no need to let survival tactics inform the way I lead my life. What a fortunate byproduct of the immigrant narrative, I tell myself. Instead, I seek to learn from the currents and redirect accordingly.
I have lost count how many times a current has threatened to swallow me whole. My Somali heritage encourages me not to fear the uncertainty of entering these changing currents. It may not be the most comfortable way to learn to swim, but it's the only way to get to the middle. My middle.
—
Sahra Ali is a nomadic Somali-American writer and diversity and equity consultant based in Vermont. Ali is fascinated with creating dialogue around equity through productive and meaningful engagement. Currently, she is working on her first poetry collection while studying Somali phonetics with a goal of translating her work to Somali.
Noël Hudson served as an adjunct art professor at Santa Fe Community College for twenty-two years, and is the secretary/treasurer of the New Mexico Capitol Art Foundation, which oversees the Capitol Art Collection in Santa Fe. The Patterns of Nature Series: Grasses currently consists of forty-eight paintings, the most current of which can be viewed at RioBravoFineArt Gallery in Truth or Consequences, New Mexico, or at noelhudsonart.com. She maintains an art studio in Santa Fe.