Spring 2021 Poetry Selections
Curated by and with photography by Eve West Bessier
Curated by and with photography by Eve West Bessier
I am honored to showcase voices from the southern region of our state. I have chosen poems that speak to the theme of spring as a movement from darkness into light. The transition is not always fluid. Light and darkness interchange back and forth before spring ultimately blooms.

EWB
Tortugas
Turtle Mountain
By Denise Chávez
Tortugas
Turtle Mountain
We stand in your shadow
Your strength grounds us
Beauty Visible
It is here our Antepasados
Climbed, stopped, rested, looked out
Saw blue earth unfold hopes and dreams
It is here Geronimo and Billy the Kid
Breathed the holy air, left their sign
It is here, sacred peak
Where we come to venerate La Guadalupe
Diosa de Las Americas
The Female Face of God
Mother – the children gather again
This time to ask you to protect this blessed earth
It was here our grandfathers' fathers prayed
Our grandmothers' mothers cried,
wiped their tears, continued on –
With dignity and faith
It is here where prayers circle round
We are all pilgrims on this sacred earth
Blue sky
Moon seen in daylight
Yucca and sotol
Blackbird: You are our witness
Tortugas
Turtle Mountain
Sacred Mountain
You were home to the Apache, the Piro Manso
El Mexicano, el Guadalupano y la Guadalupana
lo indigena, the wave of settlers
Finding a home here, new beginnings
Tortugas
Turtle Mountain
Sacred Mountain
You remind us that the way to heaven
Is through the earth
You are all we need
You will care for us, protect us and nurture us
As long as we do the same for you
Tortugas
Mother Mountain
You are the ancient wisdom
You are the Order
You are the Creation
You who Endures
Who is Strong
You will be here long after we are gone
Mother
Why would we hurt you?
Sacred Mother Mountain
We Bless you
Yucca root, yucca stalk, our quiote
A testimony of our journey
Let us know the words
Let us say the words
Protect this Sacred Earth
Protect this Sacred Earth
Protect this Sacred Earth
Protege esta tierra sagrada
—
Fronteriza writer, teacher and community activist Denise Chávez was born in Las Cruces, where she owns Casa Camino Real Bookstore. She is the founder of Libros Para El Viaje/Books for the Journey, an ongoing refugee book initiative on the U.S./México border. She and her husband, Daniel Zolinsky, are working to create Museo de La Gente/Musuem of the People, an archival resource and community center in the Mesquite District on the historic Camino Real.
---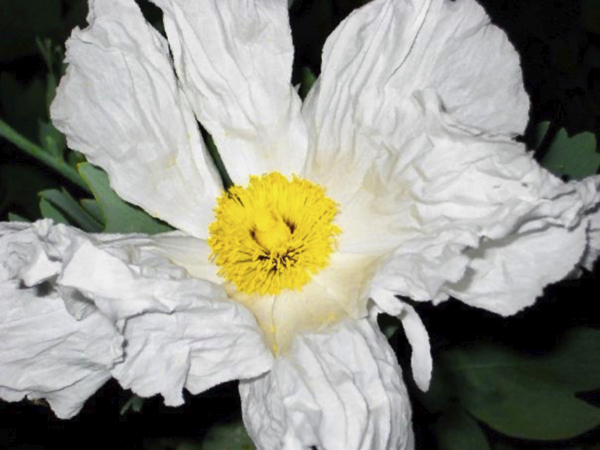 ---
Spring Equinox Portal
By Pamela Williams
Portal to a new paradigm. One that we
have all been dreaming, visioning. And
most all of us with wet wings. In the
time normally assigned to the loss of life,
this season of rebirth feels askew like so much
of our world. The prescribed perfect equity
between light and dark seems to be broken.
A bird spins helpless circles on the floor,
so many of its brothers lost to all the smoke.
Humanity struggling in similar disorientation,
reaching out to each other, whether in
tormenting fear or in loving connection. Having
already experienced too many losses to
honor in this tragic and interminable year,
our need for one another has never been more
blatant. Optimism and determination rise
over stories of all those emerging as
warriors and heroes, wounds disregarded.
Facing forward as we are destined, towards
the rising sun of a shiny future awash
with possibilities, opportunities undreamed.
The young, hardwired for this new world,
offer their own reimagined concepts.
Change, repair, remediation required.
A chance to show up as our best selves,
eager hands reaching to help others up,
to point the way to something worthier.
To offer sustenance and spread kindness.
Necessary to shed much – masks, entitlements,
perceptions of place and purpose.
Miracles becoming commonplace in a time
of new justice and peace. Energy flowing
into novel programs, training, cooperation.
The ultimate reward, an era of gentleness.
—
Pamela Williams is a poet, writer, and artist. She searches out poignant truths provoked by the heartbreaking beauty of a miniature wing on her studio floor, or the current pain on our border, and follows the ties that either bind or tear us apart. Her poems and assemblages have appeared in the Poets Speak Walls and Survival anthologies, four Lummox anthologies, Live Out Loud, We Don't Break anthology, Poetry Lovers and Writing in a Woman's Voice epubs, and her own collection, Hair On Fire (Mercury Heartlink).
---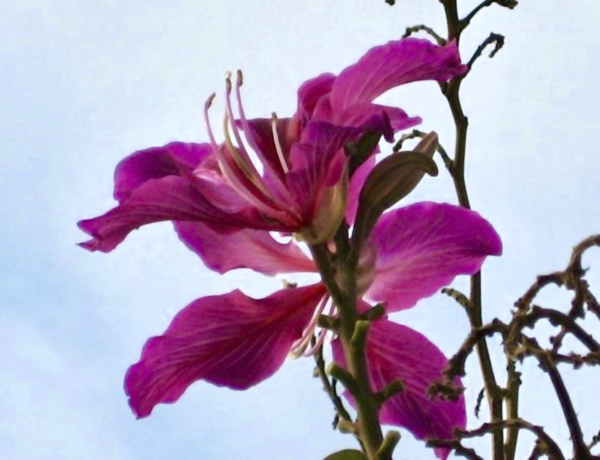 The Ruins
By Connie Voisine
Nothing has come down to us intact and by us
I mean you, the woman asleep on the sidewalk
in the small urban park, shoes paired beside you,
your clothes a wreck as the sun excruciated slowly
your dull face. The uniformed officer slowed, pulled
up and from his vehicle shouted, are you alright?
your head lifted from the pillow of your own arm
with an underwater grace and without opening
your eyes a crack said, yes. He kept driving. Your clothes
were not a wreck, sorry. The capris and blouse not clean,
but nice, maintained, the shoes an English brand.
Great things once existed. Did you have water?
Did you need someone with kind face and hands
to lift you a drink? Make a phone call? What did
he think he had accomplished as he accelerated
away from your body exhausted in the city's sun?
The dog walkers stepped around your form that day,
and only one of them, the pharmacist who had
dementia and called for help again should be pardoned,
and in the painting a person might make of this day
the rest of us shall be depicted as small figures, faceless,
demonstrating the huge scale of the ruins of humanness,
Caritas, as we stand beside the fallen, gesturing.
You were, and have since been joined by, many,
why I put on the mask and gloves. Last night another
woman was screaming in this same park, screaming at
a man in that hoarse, ragged way as she dragged a pillow
and blanket towards the picnic table and he hit her.
—
Connie Voisine is the author of The Bower (2019) and four other books. Her poems have appeared in The New Yorker, Poetry Magazine, and elsewhere. She directs the creative writing program at New Mexico State University.
---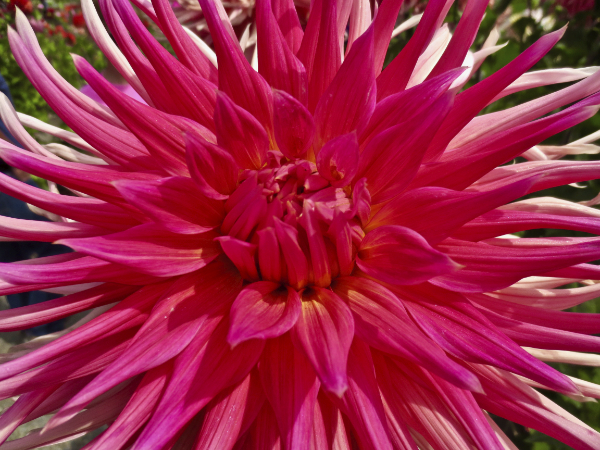 Constantly Invited
By Alethea Eason
You can constantly be invited to be what you are.

Ralph Waldo Emerson
You can be the tender wolf who fights
to the death to defend the wild child.
You can be the golden girl.
You can be happy. It is allowed.
You can be antlered and tattooed
and wear costumes on Tuesdays.
You can be a sexual flower
bursting with red passion and secrets.
You can be the color black,
or be the blue of the Queen
of Heaven's gown.
If you want to wear Her gown,
don't be afraid to try it on.
Be the golden girl,
Put on Heaven's color,
the tender blue tattooed
to the face of the Sky.

Constantly Invited
Translation by Susana Montanares
Puedes ser constantemente invitado a ser lo que eres.

Ralph Waldo Emerson
Puedes ser el lobo tierno quien pelea
hasta la muerte por defender a la niña salvaje.
Puedes ser la chica dorada.
Puedes ser feliz. Está permitido.
Puedes tener cuernos y tatuarse
y usar disfraces los martes.
Puedes ser una flor sexual
rebosante con roja pasión y secretos.
Puedes ser el color negro,
o ser el azul del vestido
de la Reina de los Cielos.
Si quieres ponerte Su vestido,
no tengas miedo de probártelo.
Se la chica dorada
Ponte el color del Cielo
el tierno azul tatuado
en Su rostro.
—
Alethea Eason is an award-winning writer and artist who has found happiness and her true home in the intersection of desert and mountains in southern New Mexico. She has been recently published in Writing in a Woman's Voice and Desert Exposure. Her novel Whispers of the Old Ones will be released in early 2021.
Susana Montanares is Chilean artist, artisan, and poet.
---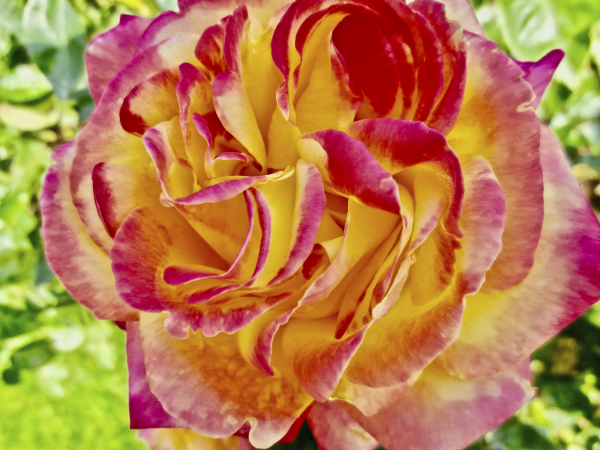 Evensong
By Beate Sigriddaughter
the answer is yes
let go of the elegant mantle of pain
keep dreaming a life worth living
don't hesitate to ask
trust the beauty of the world
don't be ashamed to be sad
when evening comes and there is so much
you still want to do
keep patiently unfolding
use twilight to reach
for the sweet flame within
don't be afraid of your ego or your anger
they are here to help you too
keep praying your fierce admiration
of all you have been given
even as the forest of anxiety grows
taller than you have ever imagined
trust the lizards and the asters
and the moon that glides behind the juniper
let them persuade you
craving for peace has never been wrong
place a rose on your altar
now you are your own
cathedral of devotion
this moment will not come again
do something
you are not alone in this darkening
listen to the subtle symphony of rain
dance to the rhythm of dusk
each footfall a prayer
if there is a lizard under your eve
use your sweetest voice to wish it goodnight
the answer is still yes
—
Beate Sigriddaughter grew up in Nürnberg, Germany. Her playgrounds were a nearby castle and World War II bomb ruins. She lives in Silver City, New Mexico, where she was poet laureate from 2017 to 2019. Learn more at sigriddaughter.net.