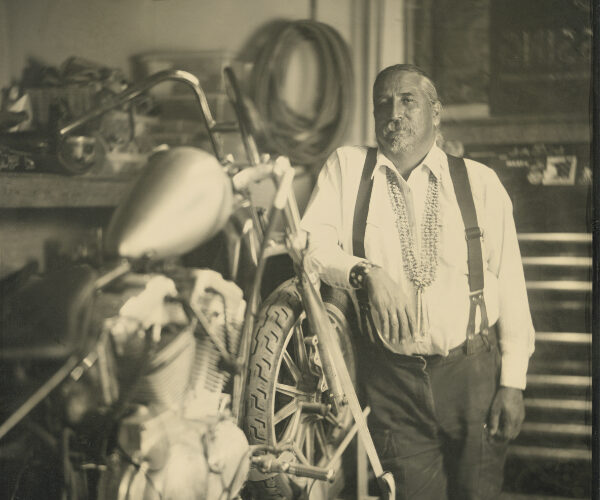 By Charlotte Jusinksi
I first started researching my article about the Bosque Redondo Memorial (see page 24) in September 2019. I worked steadily for a few months, and was about halfway done when, on March 9, 2020, I learned I had to put it on ice for at least one issue's worth of time.
Of course, that initial "two-week" shutdown stretched for nearly two years. When I was told in January 2022 that I needed to revive my Bosque story and ready it for publication, I was both thrilled and apprehensive. I knew my original vision would have to shift, for better or for worse.
One of the features of the original project were tintype images made by Kevin Black, a photographer based in Rio Rancho. Kevin traveled to Ft. Sumner and to the Navajo Nation to take these beautiful portraits. One of which, made only weeks before that first shutdown, was this image of Navajo Nation Museum Director Manuelito Wheeler.
The direction of the story changed once I reworked it in 2022, and Kevin's striking images no longer fit with the piece—but I couldn't simply allow them to languish.
To that end, please view four other portraits in this series, and visit Kevin's website for more information about his work.

—
Charlotte Jusinski is the editor of El Palacio.