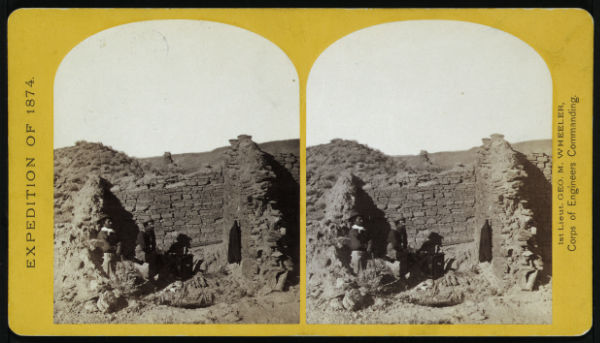 By Charlotte Jusinski
It's not terribly easy to plan and execute a magazine in a zeitgeist like this. I'm sure that's unsurprising (though I like to think we here at El Palacio make it look easy). Trying to scope out what a year's worth of stories might look like while not even knowing when our brick-and-mortar cultural institutions will open again to the public is awkward at best.
Keeping that in mind, we've made a few changes around here lately—some of which I covered in my previous editor's letter, and all of which will make El Pal more informative and vibrant than ever before.
One change you may have noticed in El Pal in the last year or so is one that we ushered in quietly, but will indelibly change the landscape of this magazine. In addition to covering the four Museum of New Mexico Foundation institutions in Santa Fe (the New Mexico Museum of Art, the Museum of Indian Arts and Culture, the Museum of International Folk Art, and the New Mexico History Museum) and New Mexico's historic sites, El Pal has expanded its scope to include all state cultural institutions in New Mexico—so we have welcomed to the fold the National Hispanic Cultural Center (which made its debut in El Pal's pages in Winter 2019), the New Mexico Museum of Natural History and Science (which brought us our cover stories in both Spring and Fall 2020), the New Mexico Museum of Space History (first featured in Summer 2020), and the New Mexico Farm & Ranch Heritage Museum (about which we have great things in the works).
Why make this shift? There are a few reasons. Selfishly, I was excited to receive the expansive behest from Cabinet Secretary Debra Garcia y Griego—I would like more reasons to explore more nooks and crannies of our state, so I'm excited to set my GPS for sites in Las Cruces and Alamogordo when pleasure travel is once again safe. Editing a magazine that
covers these areas is the perfect excuse!
Also conveniently, now that the world has changed its functionality for at least a few more issues' worth of time (isn't that how everyone measures time? In magazine issues?), it also helps provide exponentially more subject matter for El Pal writers to mine as we wait patiently for the green light from government and science to reopen our museums.
But beyond that, it's become clear in recent years that El Palacio belongs to all of New Mexico. Our tagline stipulates that we explore "the art, history, and culture of the Southwest," and keeping the microscope endlessly trained on Santa Fe and its environs, as we've done for 107 years or so, no longer fulfills that mission. The intricate histories, stories, personalities, and artworks of our state don't stop at I-40 as you head south. There are many differences between Southern and Northern New Mexico, of course, but these differences need to be treated as sections of one magnificent tapestry rather than divisions between regions.
There is so much to see here, so much to do, and so many areas to explore in our beautiful state. While remaining firmly rooted in the ethos and scope of state institutions, El Palacio is dedicated to uplifting the culture of every corner of New Mexico. Hopefully even lifelong residents and longtime readers of El Pal will be able to learn something new from the fascinating stories we'll be providing over the next 107 years.
—